Beyond LTE (Part 2): From AMPS to LTE
15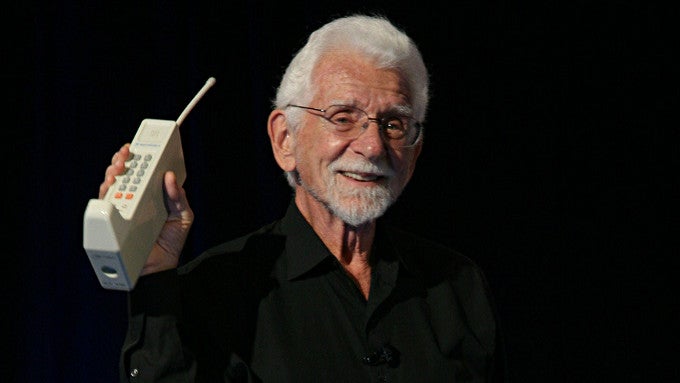 The analog times


In the
first part of our Beyond LTE series
, we told you about how it all began - with the birth of the mobile radio telephone and the very first mobile network systems like MTS in the US and the Russian Altay. Today we'll continue our journey through time and will follow the development of wireless technology through its main generations, starting with the technologies that are generally classified as 1G, all the way to the current 4G networks.
Last time we finished by saying that the long rivalry between Bell and the so-called RCC providers in the US was finally ended by Bell Labs in the early 1980s, as it introduced a new technology called AMPS. That was the very first commercial 1G network in the US, and it substantially helped promote cell phones in general. While Bell produced the wireless tech, Motorola crafted the first mobile phone to be able to take advantage of it - the famous Motorola DynaTAC8000x. As you can imagine, in those days bandwidth was as much of a problem as it is today, and AMPS was a real frequency hog. Each call had to go through it own frequency, but thanks to the cellular nature of the network, it could still support a decent number of users, as the same frequency channel could be used independently in numerous cells.
Meanwhile, European countries started deploying their own 1G standards, and although many of them had their own take on how a cellular network should be done, the Nordic countries of Finland, Sweden, Denmark and Norway were substantially ahead of the others with their NMT standard. NMT (Nordic Mobile Telephony) was a real success - it was a free and open standard, allowing various companies to come up with NMT-supporting gear, eventually leading to lower prices and higher accessibility. For example, Nokia, which was then known by the name "Mobira", took full advantage of the popular standard, positioning itself for the glorious future that was ahead of it. Make no mistake, NMT was not just limited to the Nordic countries, but was also adopted by various countries throughout Eastern Europe and Asia.
But what's that "analog" stuff all about? Well, these first cellular networks like AMPS didn't know how to encode your voice to digital signals - they simply modulated it to a very high frequency, which was about 150 MHz. This led to many issues (considering today's standards), like static and lack of protection against eavesdropping.
GSM and CDMA2000
Do you remember these guys? Of course you do! Some of us are still witnessing their handsets revert to using 2G whenever we find ourselves in one of those spots of particularly poor coverage. So, how do 2G networks differ from AMPS, NMT and the rest of the 1G gang? The differences are, of course, numerous, but the most important one is that 2G networks were the first digital cellular networks, instead of analog. This brought many benefits like faster connections, better service and support for new features.
2G was a period of very rapid expansion for mobile. Introduced in the early 1990s, there were to major standards - GSM (created in Europe) and CDMA (created in the US). However, not the rivalry, but the new opportunities brought by 2G is what makes this period interesting. For example, this is the time that brought us the very first smartphone - the IBM Simon, which offered all kinds of features from phone to calendar, notepad and even email. 2G networks also made possible a feature that all of us are using every day - SMS (initially available with GSM only).
One of the best things about the second-gen era is that as carriers continued to install more and more cell sites, their networks became denser, requiring cell phones to use less battery in order to maintain a normal signal level. This, combined with other improvements in technology allowed manufacturers to leave the brick-phones in the past and start producing much more compact and lighter handsets.
3G and the rise of mobile internet
With all of the wonderful features made possible by the digital 2G networks, the users' interest in that technology was naturally growing, eventually becoming too big for the capacity of 2G. That is when the industry decided that it's time to start working on a third-generation standard that would allow the ever-increasing number of mobile subscribers to enjoy more and better features like streaming media and internet. Understandably, the initial efforts centered around improving the current 2G networks as much as possible. That's what brought us upgrades like CDMA 1x and
EDGE
, but it was clear that even more was needed.
The first commercial 3G networks was launched on October 1, 2001, in the Tokyo region by NTT DoCoMo. It was powered by WCDMA technology, or UMTS. Interestingly, the 3G standard had more to do with the speed of a network than the specific technology it uses. This caused a great deal of fragmentation, with many companies being able to introduce their own wireless technology. As long as it could achieve certain speeds, it could be called 3G. Once again, though, the main rivals were GSM- and CDMA-based. On the GSM side we had UMTS, the Universal Mobile Telecommunications System, while CDMA developers came up with an upgrade called EV-DO Revision 1. Both of these technologies achieved the much-desired 3G speeds, which ranged from 200 kbit/s to about 1Mbit/s. It's an interesting fact that EDGE theoretically crosses the minimum speed requirement of 3G, but since it's been unable to reach such speeds in real life, has never been branded 3G.
It's relatively safe to say that 3G was yet another battle won by the GSM standard. While CDMA had to stay in EV-DO land, GSM (UMTS) progressed with another add-on called HSPA, or High-Speed Packet Access. With HSPA, customers with 3G GSM handsets were able to use much higher speeds like 7.2 Mbit/s and 14.0 Mbit/s. And after some of the more recent improvements made to the technology, called HSPA+, this network standard managed to earn itself the 4G status, thanks to support for theoretical speeds of 21 Mbit/s, 42 Mbit/s and up.
3G was a generation of rapid growth and improvement for wireless technology. With its focus on faster speeds and reliability, it brought us stuff like streaming audio and video, VoIP capabilities and usable internet access among many others.
Long-Term Evolution and "True 4G"
So, now that we've reached the present, let us take a moment to briefly analyze the situation. When carriers first decided they should start deploying 4G services, each of them had a somewhat different vision from the rest. Once again, the world saw two main standards: WiMAX and the GSM-based LTE. Some US carriers, like Sprint, decided to go with WiMAX since deploying such a network would be faster and cheaper than LTE. Others, like Verizon, decided to invest in a slow but thorough deployment of an LTE network - considered to have more long-term potential than WiMAX. That last part turned out to be true, as Sprint has now frozen its WiMAX expansion and is transitioning to LTE. Interestingly, some GSM carriers like T-Mobile and AT&T preferred to upgrade their existing HSPA networks as much as possible before dedicating to LTE, but claiming that they actually offer a comparable experience to what the 4G networks of Sprint and Verizon offer.
That is in part true. The current LTE and WiMAX networks are actually far from what the ITU-R organization initially defined as 4G. In order to be called 4G, a network should be allowing for speeds of about 100 Mbit/s down, according to the definition, which is obviously much higher than what is offered today. However, mobile carriers were quick to pressure the ITU-R, claiming that their new networks represent a substantial improvement over 3G, and thus deserve the right to be called 4G. That worked out as planned, and the result was that not only LTE and WiMAX, but also HSPA+ got the 4G status. However, this is how the "True 4G" term was born, so before we get to 5G, expect that we'll be hit by the "True 4G" marketing wave. Networks will get classified as True 4G when they finally become compliant to the ITU-R's initial speed requirements. That is expected to happen this year with the roll-out of upgrades like LTE-Advanced and WiMAX Release 2. So, there's definitely some good stuff waiting for us right around the corner. Whether it will be as soon as this year, though, no one can tell.
And that brings us to what's probably the most interesting part of this series - a look at the future of mobile networking - True 4G, 5G all the other hot stuff we can find. That, however, will happen in the next (and final) part of Beyond LTE.
Stay tuned for Beyond LTE (Part 3): 5G!