Best tech gifts for women and men
27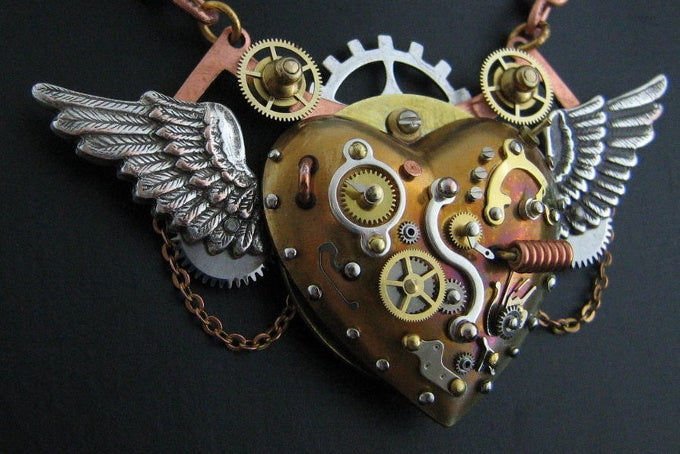 Any day is a perfect day to get a gift for your significant other to show your appreciation and love, but sometimes picking that one right thing can be such a challenge.
We, being techies, however, are giving you a helping hand with this list of original and actually useful tech gadgets that you can hand in as a gift for both men and women. After all, it's so easy to fall into the trap of the clicheed items, and get some 'girly' stuff that would do more to offend women then please them, while most men are likely dead-bored by the wallets they are receiving every year.
That's why we've picked gadgets that are fun, useful and great not only on the outside, but also on the inside. Take a look at our selection of tech gifts for men AND womeny. Hey, and we're looking forward to hearing what you have decided to give as a gift to your significant other - share in the comments section!
Gifts for
under $20
|
under $50
|
under $100
|
under $300
|
unlimited budget!
Legendary Hero 8-Bit Heart Bouquet
Nothing shows how much you love your significant other than an honest, 8-bit heart bouquet with a legendary hero. Geek girls hearts will melt to the tune of a Super Mario song playing in their head, or so we wish.
Apple Earrings or a Robot Necklace
Whether your significant other is fond of Apple or prefers Android, this stylish non-smart wearable is a cheap touch that techies will definitely appreciate.
Selfie stick
We hate to be stereotypical, but the selfie stick is just plain fun! Whether it is to keep you connected during a long-distance relationship where idealistic souls would share a trip, or was it just for the usual duckface selfie that girls seem to have an ever-green love for, the selfie stick will hardly ever gather dust.
Kingston Data Traveler
The Kingston Data Traveler USB flash drive is the most stylish way to carry your data always with you on a keychain. Hey, and why not pre-load some of your favorite tunes and photos as you gift-wrap this little buddy.
The Keyprop
Another useful gadgets for those who spend a lot of time on their phone (aka everyone), the keyprop is a neat replacement for a kickstand that is particularly useful for long Skype chats or lazy YouTube afternoons.
Subscription for Oyster Books (the 'Spotify for music')
Reading! Yes, reading, that long-forgotten form of acquiring knowledge is back! With Oyster Books, a service often called the Spotify for books, you have no excuse not to read as you get all-you-can-eat books for just $10 a month. Oyster also doubles as a social network for book-worms, and if that does not make it the perfect gift, it's hard to imagine what does.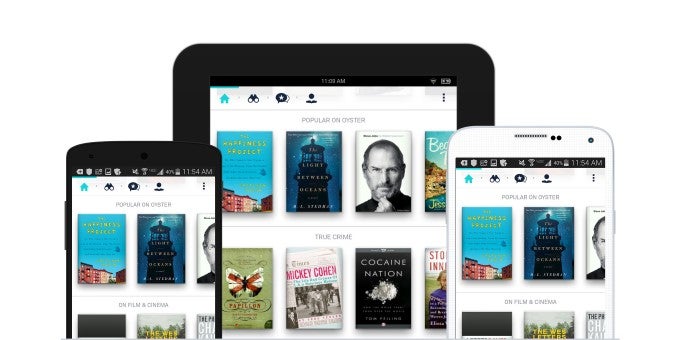 Steve Jobs biography by Walter Isaacson (hardcover)
Love or hate Apple, the Steve Jobs biography by Walter Isaacson is a great read not just because of the tech side of things, but also because of the leadership lessons that one can get from the legendary Apple founder. If your significant other has not yet read it, it's time to right that wrong with a beautiful hardcover.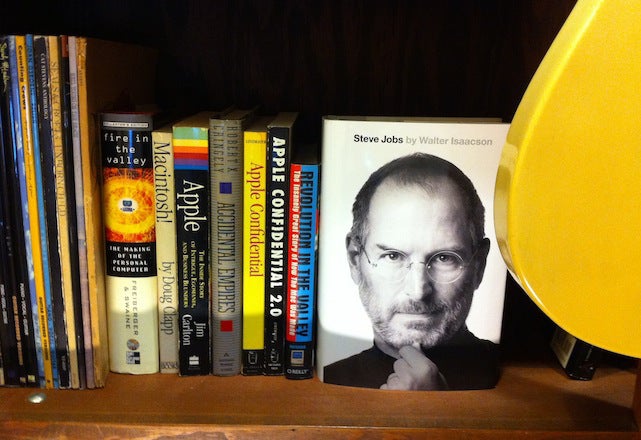 Subscription for Spotify Music
Yes, it's not that original, but if your loved one has not yet joined the modern way to listen to music, you should play the role of the educator: Spotify is so far the best music streaming available, allowing you to carry all your tunes everywhere for $10 a month.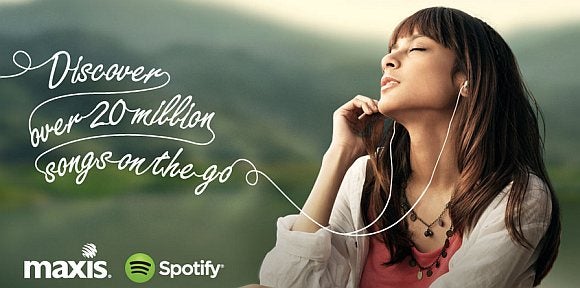 Spotify Music
Misfit Flash
Affordable and very stylish, the Misfit Flash looks good on both men and women, and allows you to track your steps and runs. With a circle of LED lights that you have to fill, the Misfit Flash is an always-on reminder to stay active, and that seems to make us, humans, happier. Happy human = good human.
Google Cardboard (I Am Cardboard)
With fancy VR headsets like the Occulus Rift, you might be curious to peek into the fascinating world of virtual reality. Hey, no one says using your own wishes as a gift guide is wrong, and that's why you can just go and get the I Am Cardboard simple VR headset, built following Google Cardboard instructions.
Rosewood Case for iPhone 6
There is something special about wood and its warm texture. We can't quite put it down in words, but fact is that a wooden smartphone case has a calming effect and looks very stylish, great for a gift.
Chromecast
If you have your phone, there is no reason to deal with cables and other complications when you're trying to stream something from it to a TV. The Chromecast is an extremely affordable and equally extremely useful gadget that gets that job done wirelessly, a gift that will get lots of appreciation by techies.
JOBY GripTight GorillaPod Mount and Tripod
If your loved one is fascinated with mobile photography or uses his or her phone to record videos for YouTube, the JOBY GripTight mount and tripod would be a much appreciated gift.
Felt Case
A felt case reminds us of cozy afternoons at home near the fireplace, or maybe we're just daydreaming, but it's definitely a great gift idea.
Foldio
Another nifty gadget for those who have a significant other crafting hand-made thingies, the Foldio is a portable whitebox that would allow them to take great pictures of their creations everywhere. It's also super affordable. Nice!
Power, power, power! If Steve Ballmer was still a CEO at a tech company, that's what he'd probably be shouting, as that's one of the most important aspects of a smartphone. The problem with batteries dying just when you need your phone is not getting solved quick enough, but fortunately, if your girl forgets to charge her phone, you can just get this power wallet neatly equipped with a life-saving power source.
Polaroid Cube
Selfies, selfies, selfies! The Polaroid Cube could have been called the Polaroid Cute, as the little gadget is just great for capturing moments on the go and has a youthful fun aura to it.
Kindle Paperwhite
The Kindle Paperwhite is the ultimate Kindle: it might not have the fancy super high resolutions, but, honestly, that's not something that we're particularly worried about: reading on the Paperwhite is a great experience, and it lasts months on end.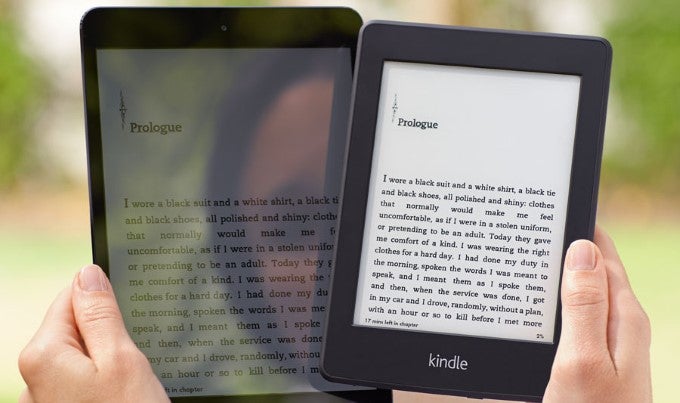 Kindle Paperwhite
Jawbone Up24
The Jawbone Up24 is probably the best health and fitness tracker available right now, and for a price under $100 it would be a gift appreciated by techies that stay active.

Sennheiser Momentum In-Ear
Giving the gift of great sound does not sound like a particularly romantic thing to do, but hey, having great headphones is actually useful and your significant other will definitely appreciate this more and more as time passes.
Withings Activite Pop smartwatch
The current state of smartwatches is pitiful: for the most part they lack style sorely, and are just not very useful. The Withings Activite Pop is a welcome change: under the looks of a very traditional watch hide smart brains that track your movements.
The HTC Re camera has gotten a very timely price drop, and we found one thing about it in our review: it is surprisingly addictive and easy to use. In fact, it is so easy to use that we found ourselves taking more images in an hour with it than we had taken in a month. It has its downsides, but if you have the money and want to be sure you have many pictures of your loved one, this is one of the best gift ideas you can get. And yes, the quality of the images from the HTC Re beats every front-facing camera easily.
Instax Printer + Instax Film (~$1 per print)
There is nothing that comes close to the satisfaction of holding a print of a photograph just seconds after you snap it. With the Instax Printer, you get to insta-print images from your smartphone, which is just awesome.
DJI Phantom 2 (and fly together)
For the rich kids out there, the DJI Phantom 2 is probably the best gift you can give to your tech-loving sweetheart. So that you can, uh, fly together. Anyway, the DJI Phantom 2 is one of the best (if not the best) consumer drone with excellent stabilization: just snap a GoPro to it and you can fly for a couple of miles up high in the sky.
Printrbot
This one is for the hardcore geeks and artists. The Printrbot is the best-reviewed affordable 3D printer that will allow your loved one to turn lots of ideas into a reality, but do keep in mind that this is a gift suitable for people with interest in the area.