Best of MWC'19: It's awards time!
22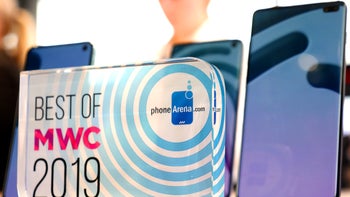 MWC'19 is not over just yet, but as most major phone announcements have already taken place, we are are more than ready to hand out a few awards.
Last year's MWC was relatively light on new device announcements as the major players vied for media attention and stayed away from the informational deluge that is MWC. This year, however, the largest mobile expo proved to be quite intriguing as we not only welcomed the usual yearly upgrades of the most popular phone families, but also witnessed the major strides that have been made in 5G and the baby steps of a brand new from factor - foldable phones are here, folks, and despite the unironed out caveats of the first devices that came out, this trend is already set to be the next big thing for phone manufacturers in the coming years.
Still, despite all the promising tech showcased in the vast halls of the MWC expo in sunny Barcelona, we need to distinguish the highlights and hand out our awards to the retspective parties.
Best of MWC'19: Samsung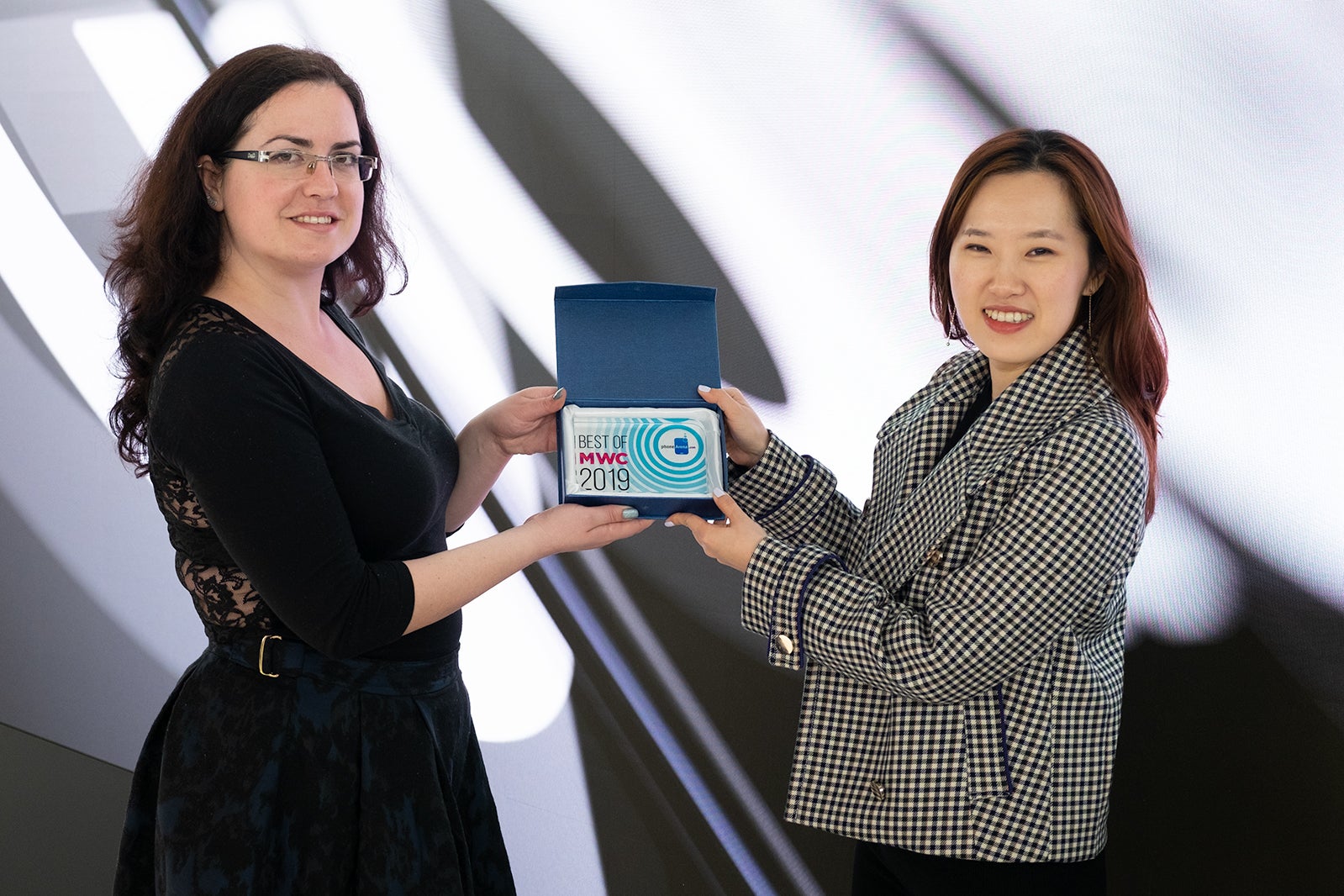 Hanna Park, Senior Global PR Manager at Samsung, receives the 'Best of MWC'19' award for the Galaxy S10 lineup

If you're insisting on being extremely correct, you might say that the Galaxy S10, S10+, S10e, and S10+ 5G weren't technically unveiled at MWC'19 as their announcement took place just four days earlier in San Francisco. You'd be correct in saying that, but either way, we recognize Samsung's efforts and hand out our first award to the South Korean super-giant. The reason for that is not only the aforementioned Galaxy S10 lineup due to its uncompromising design, innovative features, superb displays, and aura that will certainly keep most of its rivals on their toes in the upcoming months.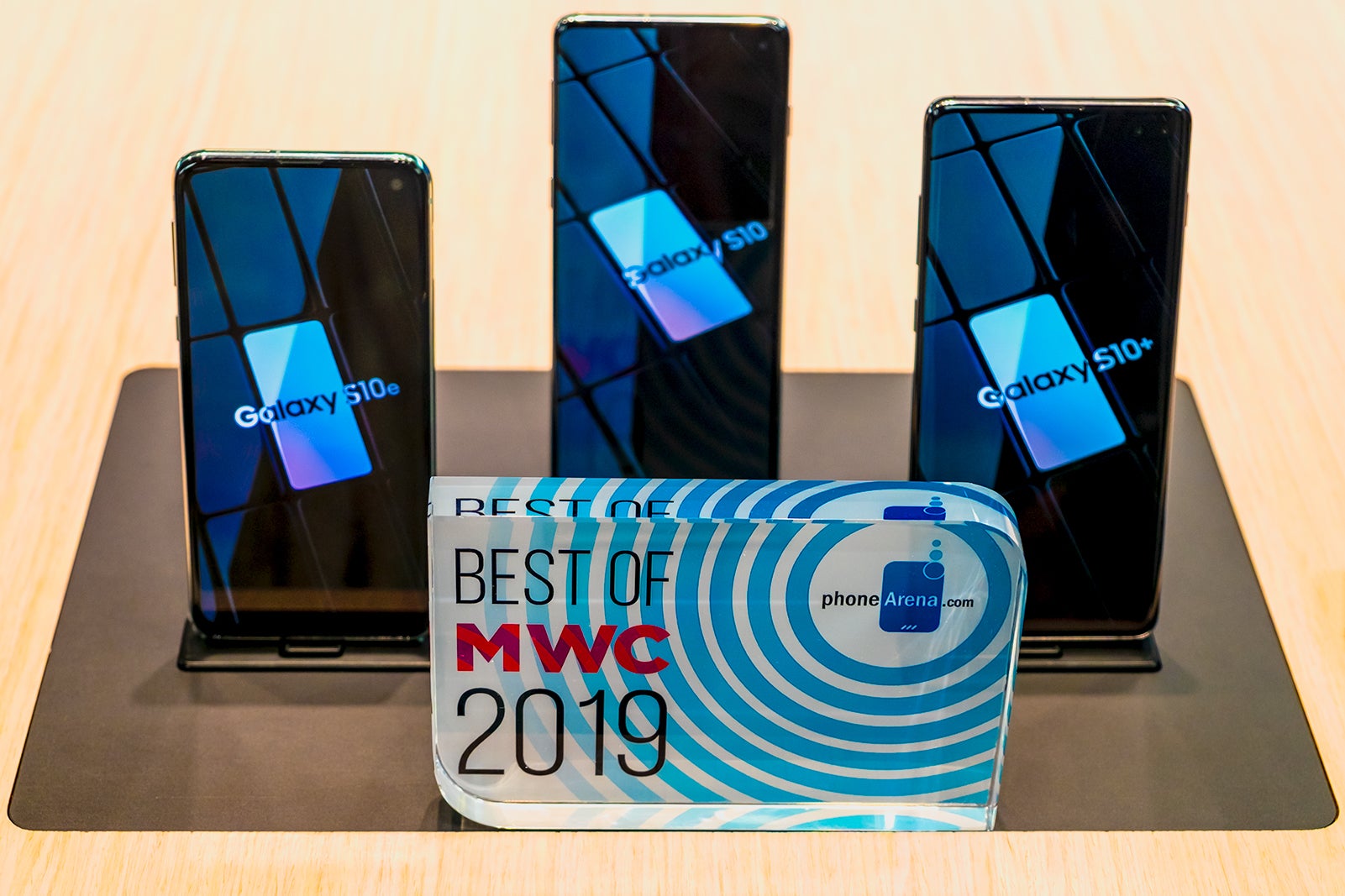 Read more about the Galaxy S10 by following the links below.
Best of MWC'19: Sony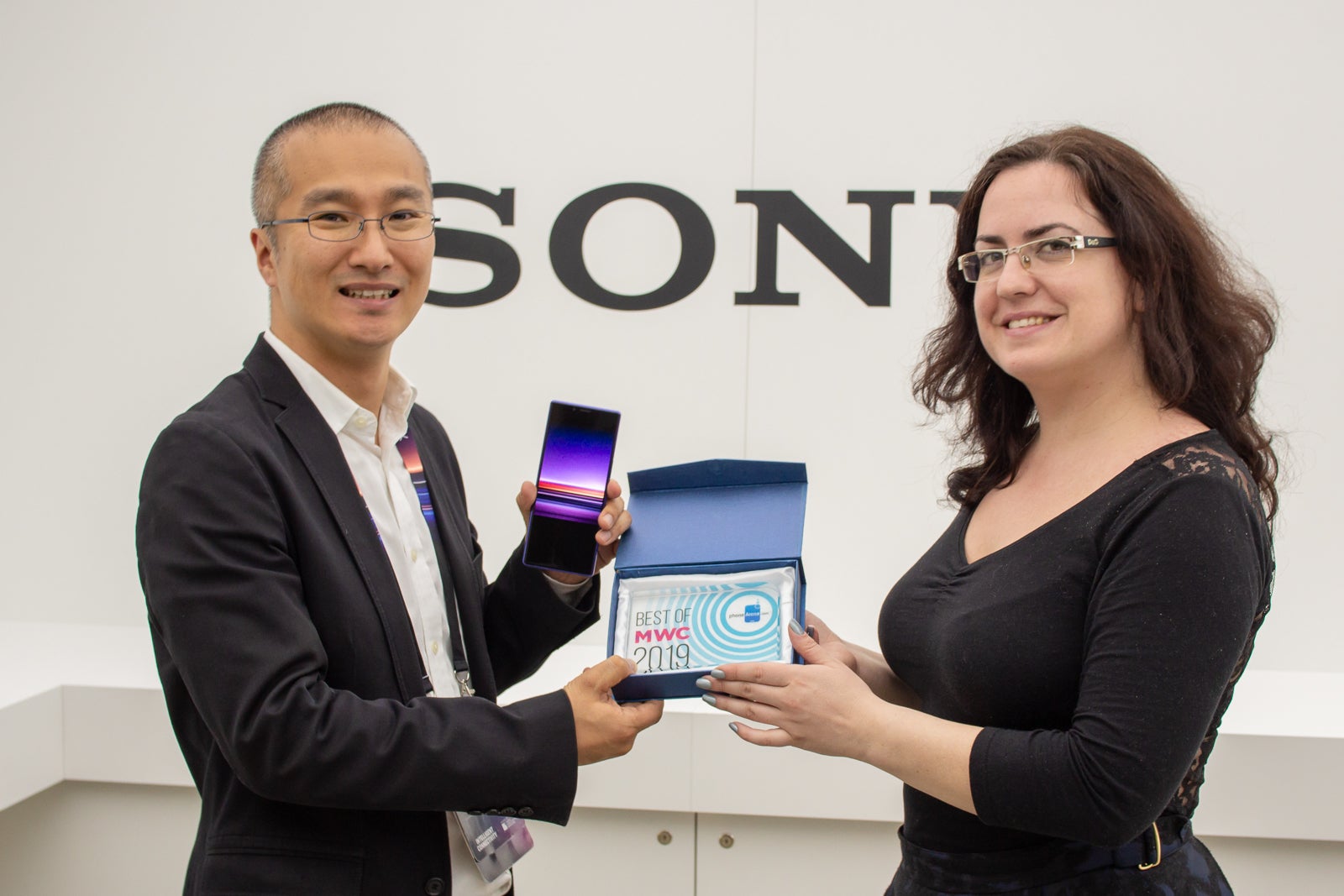 Yosuke Someya, Sr. Manager Product Planning at Sony, receives the 'Best of MWC19' award for the Xperia 1 at Sony's MWC 2019 booth

Sony bags our second MWC award. The reason? The Sony Xperia 1 with its super-tall 21:9 displays 4K OLED display is the main reason for the crowning achievement, seemingly boasting enough pizzaz to finally make Sony relevant. Of course, the pricing and availability of the phone will play a pretty large part in its eventual success, but from a pure technical standpoint, the Xperia 1 seems like a winner. The cinematic camera mode, super-fast Eye Focus, and the subtle but beneficial interface touch-ups are also helping Sony's case this year.
The Xperia 10 and 10 Plus also appear to be quite interesting mid-rangers that could reap lots of success provide that Sony doesn't go overboard with the pricing. All in all, Sony had one of the more solid lineups at MWC'19.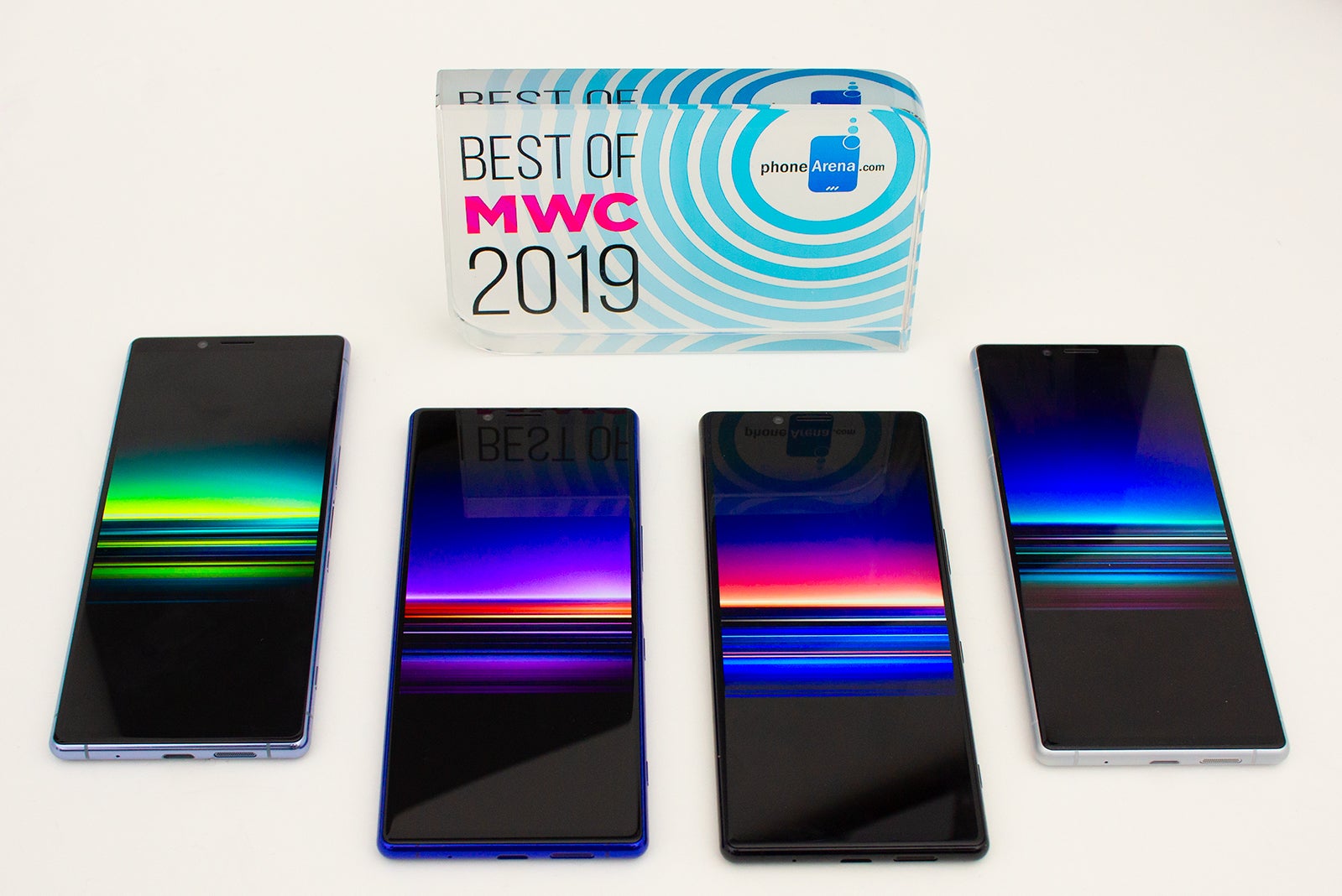 Honorable mention: LG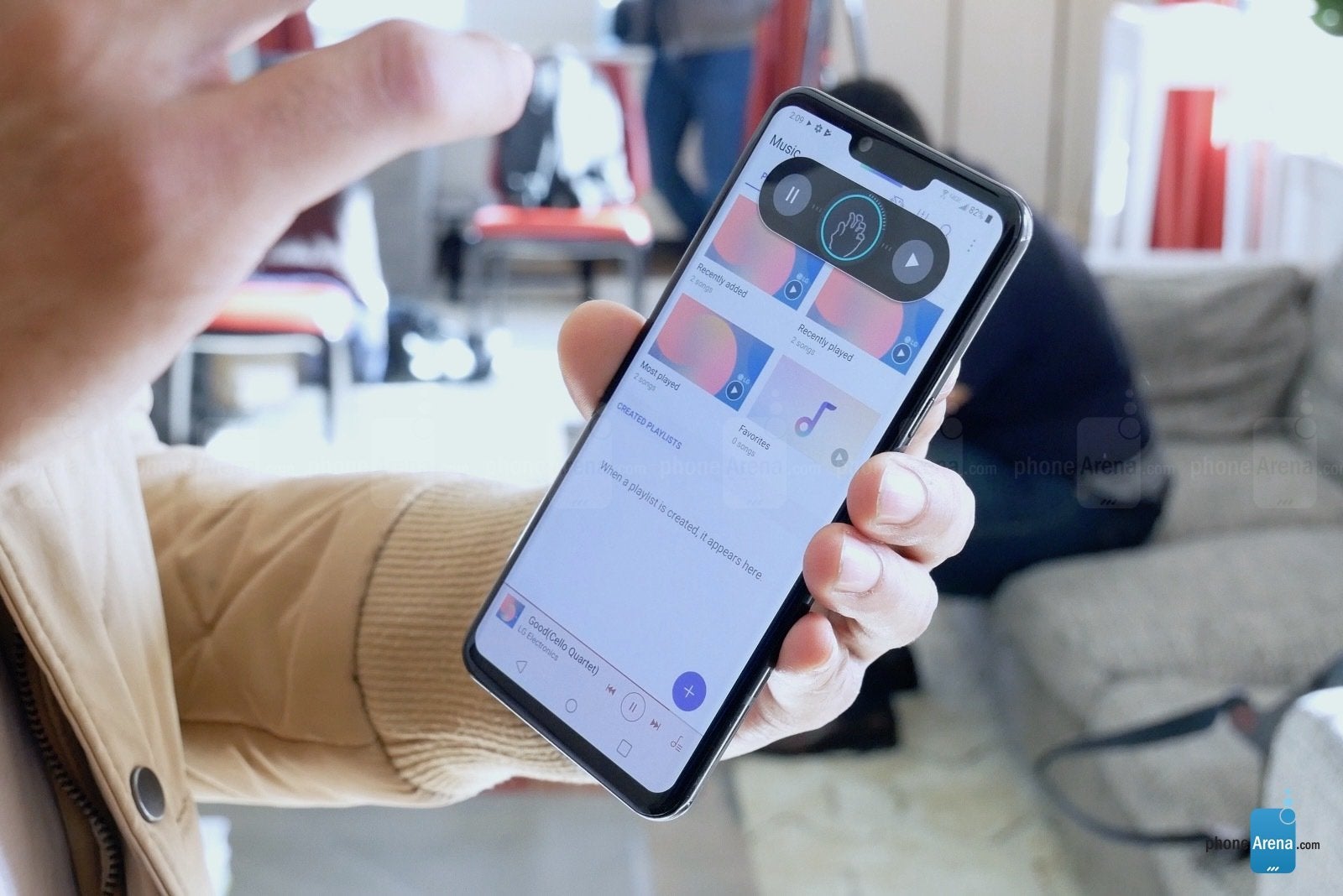 LG was one of the major manufacturers that had announcements during MWC. The company announced not one, but two flagship phones! So why just an honorable mention? Well, LG's new G8 and V50 aren't exactly exciting. Both devices look pretty much identical to their predecessors and the biggest standout feature of the V50 is its 5G modem, which we'll start seeing more and more often anyway.
However, the LG G8 ThinQ did have something cool to offer: Air Motion. That's the name of LG's new hand gesture controls. Using them, you can perform various functions without touching your device, just hovering your hand above it and moving it around like a wizard. Sadly, in practice, as we found out during our hands-on with the G8, the real-world use of that feature is far from perfect and the whole thing feels like a gimmick. Still, we do appreciate LG's effort to add something new to smartphone controls, which is why the company gets this honorable mention.
Read more about the LG G8 and the LG V50 from our articles below: