Selfie comparison: Galaxy S10+ vs iPhone XS, Pixel 3, OnePlus 6T
37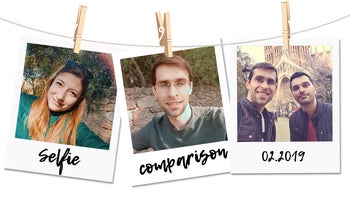 That second selfie camera at the front of the Galaxy S10+ is one of the more glaring differences in contrast with the regular Galaxy S10. Samsung's shiny new phones both pack the same 10MP front camera, but the larger Galaxy ups the ante with another camera that perceives depth and enables for a more realistic bokeh in portraits. Samsung also throws in optical image stabilization and 4K video recording in the fray as well, which is most certainly a "first" for phones.
If you're playing around with the Galaxy S10+'s selfie cameras for the first time around, you might be led to believe that the phone has two different cameras--a regular and a wide-angle one--due to the fact that the camera app has both regular and wide-selfie modes. That's not the case - the wide-selfie mode is actually the "real" field of view of the selfie camera and produces 10MP selfies, whereas the zoomed mode only produces 6.5MP cropped selfies. Have this in mind if you're an avid selfie taker.
So, how does the Galaxy S10+ fare up against some very popular devices like the iPhone XS, OnePlus 6T, Galaxy Note 9, and Google Pixel 3? There's only one way to find out!
Scene #1

Lady in green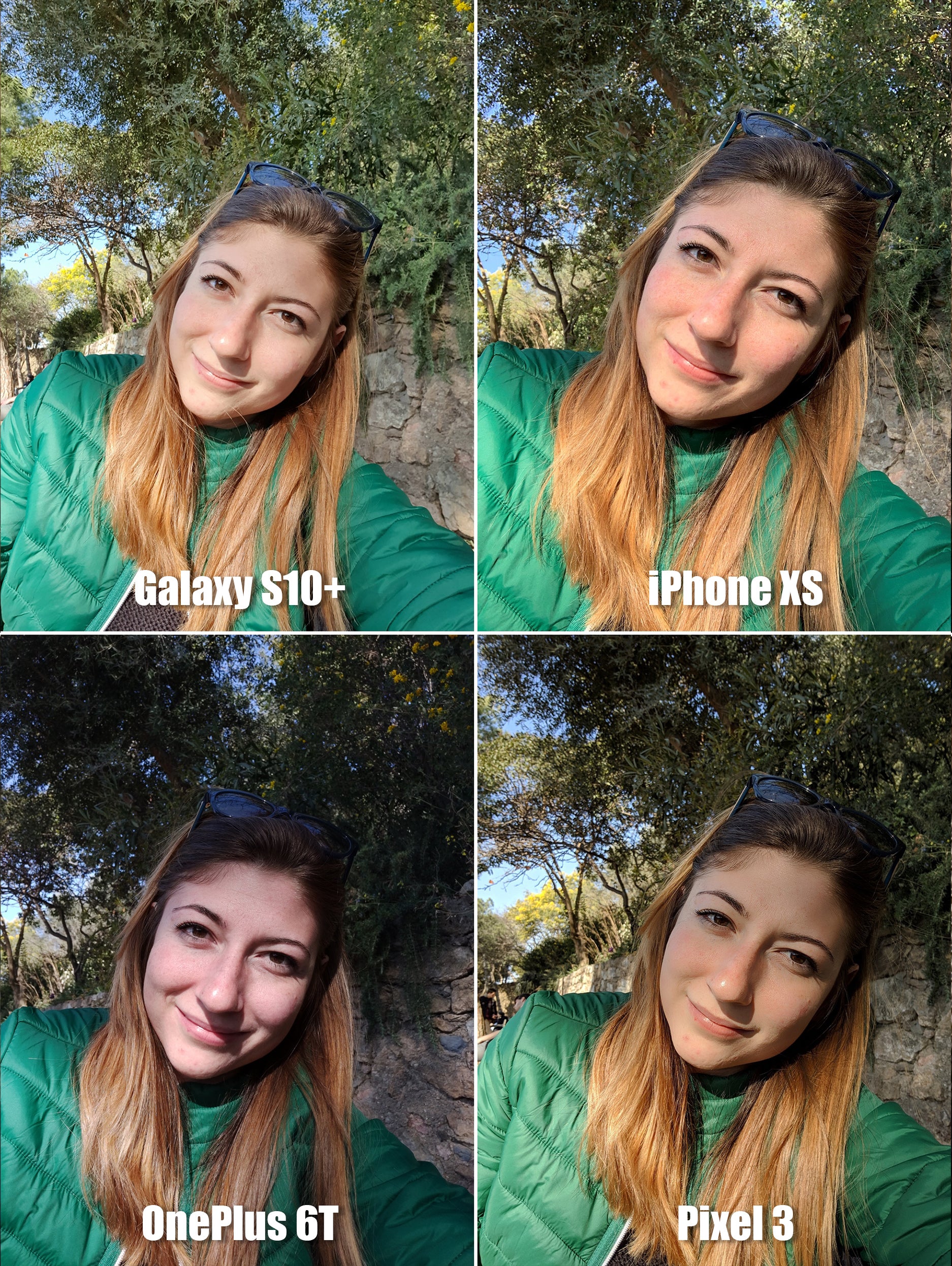 Scene #2
The weary traveler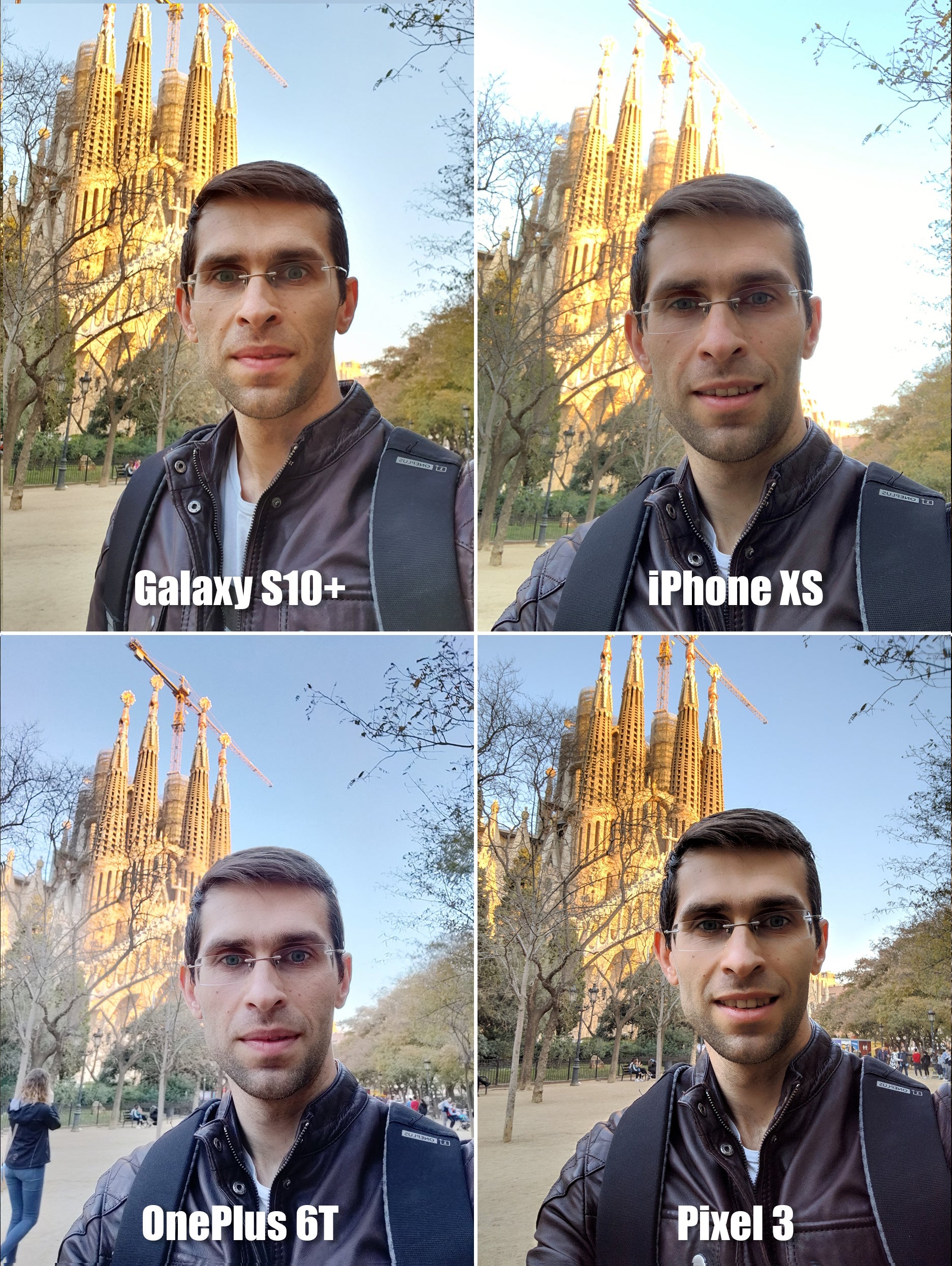 Scene #3

Phones up in the air!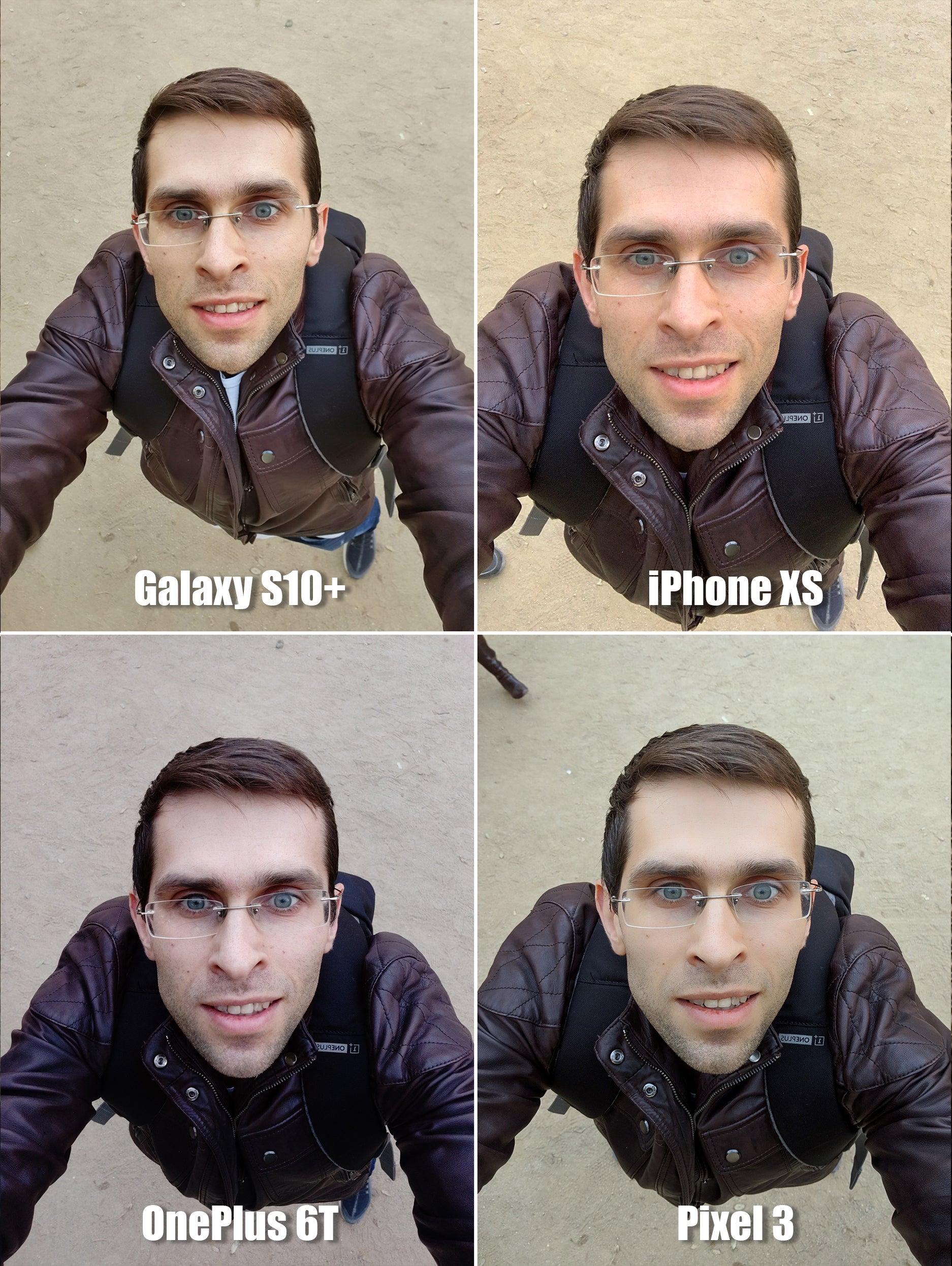 Scene #4

Dusky business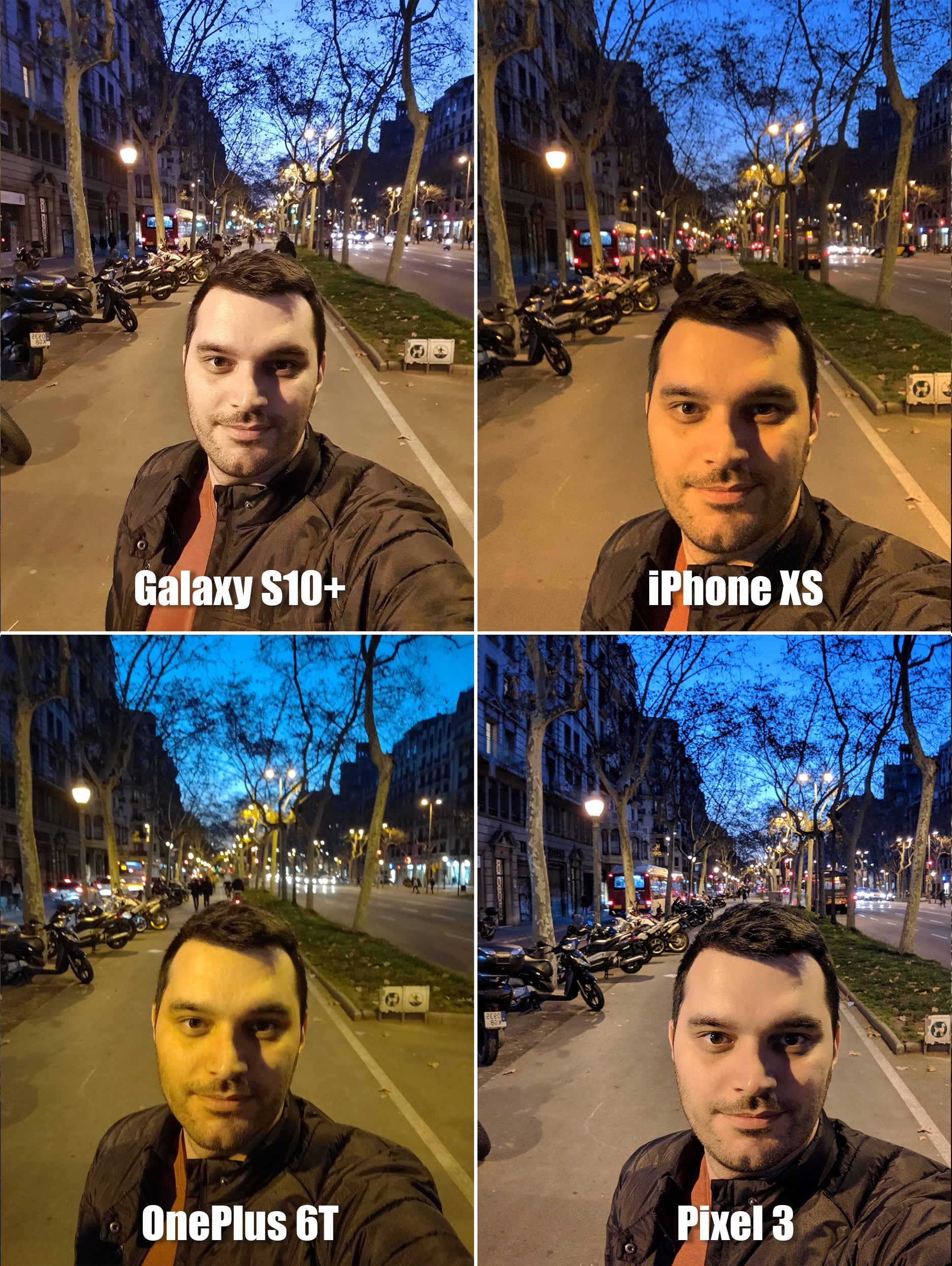 Selfie #5

Night out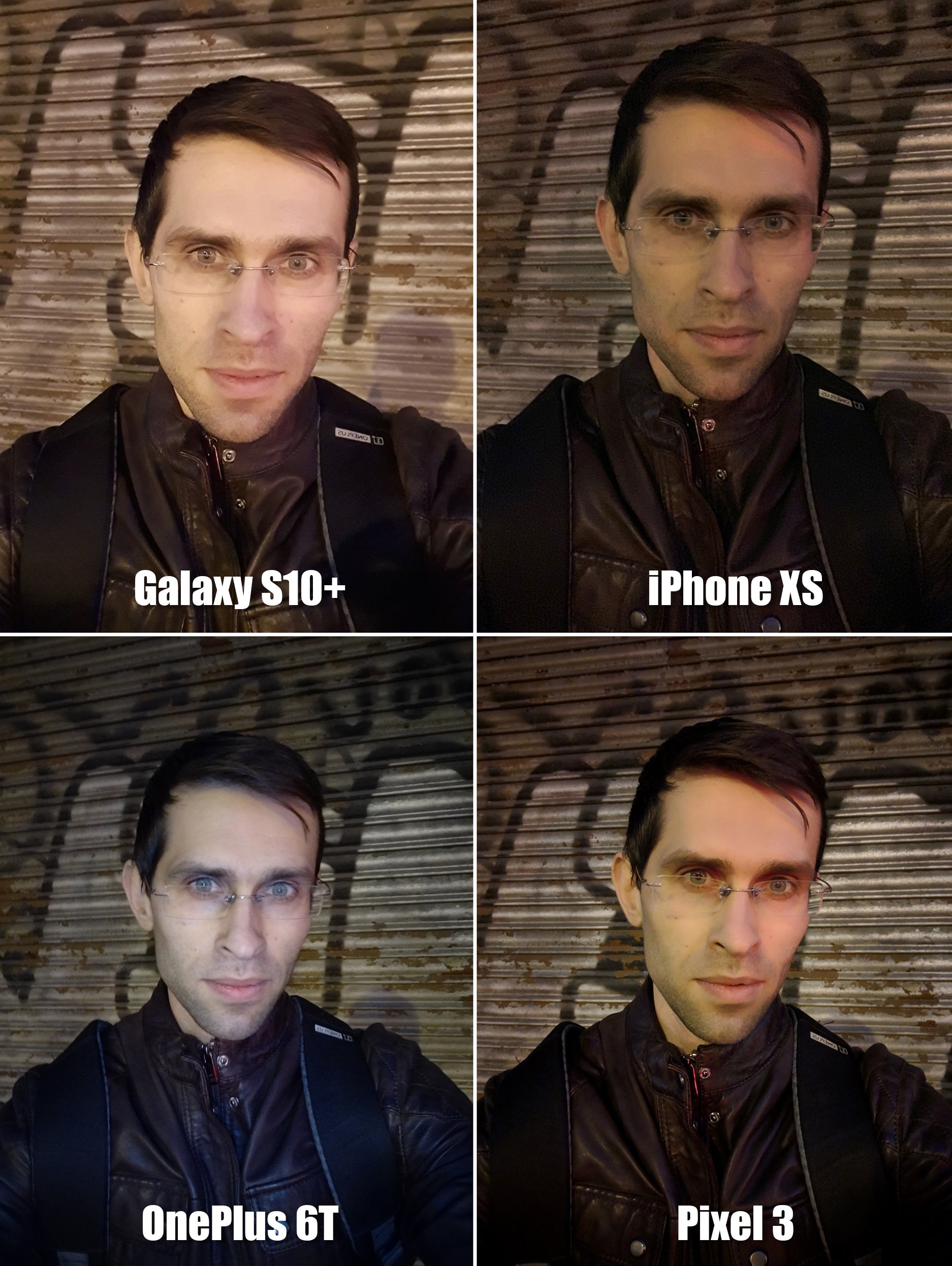 Selfie #6

It takes two