Apple iPhone 11 Pro Max display repair prices, and the best screen protectors to avoid them
0
We may earn a commission if you make a purchase from the links on this page.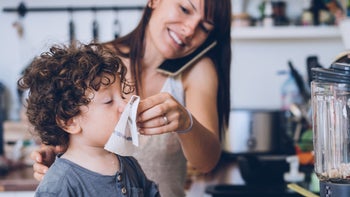 Since we have a new Samsung panel with higher brightness and contrast on the
iPhone 11 Pro
, however, the XS series panels have fallen down in replacement pricing, but the same can't be said for the
iPhone XR
and
iPhone 11
, as they share the same LCD screen generation. Here are all of Apple's screen replacement prices, from the retro chic iPhone 5c, to the newest 11 Pro Max.
| | Screen repair (out of coverage) | Screen repair (AppleCare+ coverage) |
| --- | --- | --- |
| iPhone XS Max, iPhone 11 Pro Max | $329 | $29 |
| iPhone XS, iPhone X, iPhone 11 Pro | $ 279 | $29 |
| iPhone XR, iPhone 11 | $ 199 | $29 |
| iPhone 8 Plus, iPhone 7 Plus | $ 169 | $29 |
| iPhone 8, iPhone 7 | $ 149 | $29 |
| iPhone 6s Plus | $ 169 | $29 |
| iPhone 6s | $ 149 | $29 |
| iPhone 6 Plus | $ 149 | $29 |
| iPhone 6 | $ 129 | $29 |
| iPhone SE, iPhone 5s, iPhone 5c | $ 129 | $29 |
| Samsung Galaxy Note 10, S10 5G | $279 | - |
Still, even at $279 for the 11 Pro, these screen repair prices are more than what Apple used to charge for the outpatient display swaps on its previous iPhones, so if you know you can't be bothered caring for your phone, better
wrap it in an elegant case
... and slap a
screen protector
on.
Granted, Apple again chimed in that it is using its most durable glass ever both for the screen cover layer, and for the chassis of the new iPhone 11, but until drop tests definitely prove them harder to crack, we'd put at least a film protector on their displays, and would advise going with tempered glass for extra safety and clarity.
That's why we are rounding up a few of the better screen protectors you can find out there for your iPhone 11, Pro and Max, so they can be defended from day one. Those little investments can save you at least $199 in the longer daily usage run, as the AppleCare insurance is, how to euphemize it... pretty expensive.
Best film and glass screen protectors for the iPhone 11, Pro and Max
Belkin InvisiGlass Ultra
Belkin's ScreenForce is thinner - 0.33 vs 0.29mm - and stronger than your usual tempered glass screen protectors. The so-called InvisiGlass Ultra model here is strengthened with an ion-exchange process, and tested against key, coin, and other everyday onjects' scratching.
The highest-level 9H hardness is complemented by superior touch sensitivity and clearer visibility due to the thinner glass stack. Last but not least, if you can't have it applied in an Apple Store, you can simply order from the Amazon link here, and the EasyAlign sticker will help you install it at home with a relative ease, and you'll save plenty off the retail price in the process.
Moshi IonGlass
Another in the "atomically-strengthened" IonGlass series, Moshi's offering is not only tough and durable, but it also comes with extra cover space that extends to the whole front of your iPhone 11, 11 Pro or Max model, including the notch and TrueDepth camera area.
Thus, the possibility that your iPhone's front will be the one that shatters instead of the protector is diminished significantly, but Moshi's layer costs a bit more than Belkin's ion-exchanged glass.
TechMatte amFilm
If you are the rare cheapskate breed who buys a $1099 iPhone 11 Pro Max, the TechMatte amFilm series is not with one of the highest ratings on Amazon for no reason. It glues to the whole of the active iPhone screen canvas and is as good in scratch-resistance and oleophobic coating as anything else out there.
It is currently sitting at just six bucks for a pack of two tempered glass protectors and comes with cleaning and application tools for easier installation. Needless to say, at this price, it is thicker than our previous offerings and is "mere" tempered glass, no ion-exchanged shenanigans here. It's the same protector that proved itself on the XS Max, too, and has even fallen in price since.
Whitestone Dome Glass
Have you heard of "ultraviolet baking" when applying screen protectors? Well, that's Whitestone's Dome Glass we were referring to, with 9H hardness for utmost protection, 0.3mm thickness, and 100% touch sensitivity retention, and that is a big deal for the curved glass phones of late.

The Dome Glass' liquid adhesive spills underneath the layer all the way to the rimless, colorless edges, as you can see in the video below, thus avoiding both touch issues on the sides and the nasty reflections that most other tempered glass protectors exhibit.
Granted, the Whitestone Dome does have to be baked with a lamp afterward, but, hey, you will be doing something with your own hands in this day and age of digital complacency! It is pretty expensive, but if you are willing to embark on a bake sesh for a protector that "cuts blue light by 25% to protect your eyes," the Dome Glass is a pretty interesting alternative.
InvisibleShield Glass Elite VisionGuard


If you aren't a fan of ultraviolet baking (or wait times), you can't do much better than InvisibleShield's new GlassElite VisionGuard series, as these combine extreme clarity and durability with a blue light filter to protect your eyes.
In addition, this one-of-a-kind screen protector is with anti-microbial coating and ClearPrint technology that offers a new oil-dispersing treatment to break up fingerprint oil, allowing light to pass through, making even the nastiest fingerprints and smudges barely visible.