Best Buy ditches the Mate 10 Pro, are you game with the US phasing Huawei out?
31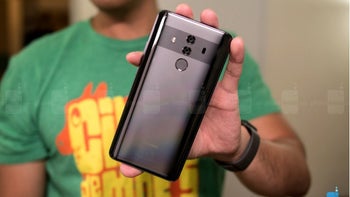 First, it was
lawmakers throwing a monkey wrench
in
Verizon and AT&T's deals
to include the Mate 10-series of Huawei in their phone roster. Oh well, there's always Best Buy and other retailers to sell one of the finest phones currently on the market in, said Huawei, and moved to the unlocked handsets tier. It's miniscule compared to the US carrier portfolio turnovers and visibility, but what can you do when you are deemed a threat to national security, and a pawn in the larger Trump administration game with China on trade and security.
Now, however,
Best Buy has announced
that it will phase out the
Mate 10 Pro
it sells in its stores and online, just when
Huawei lowered the price down to Galaxy S9 levels
, and threw in
freebies
to go with the phone. The current inventory won't be replenished by Best Buy when it runs out, and the abrupt turn of fate for Huawei is most likely no coincidence. The Wall Street Journal tips today, in a suggestive "Who is afraid of Huawei?" post, that the US has started to convince Western allies like Canada and Australia, or random places like the Solomon Islands, to scuttle their plans for ordering Huawei equipment.
Geopolitical and national security considerations aside, we were curious to see what you think about the US going after the Mate 10 Pro in particular, restricting consumer's choice in the process, and whether you consider it blanket fearmongering with phones from the third-largest handset maker a collateral damage, or a genuine national security concern.