Beautiful, beyond-Quad HD (1440 x 2560) wallpapers for your Galaxy S6, S6 edge, LG G3, Note 4, DROID Turbo, and Nexus 6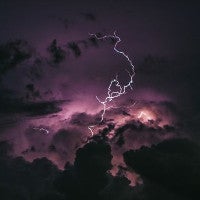 If you're packing a flagship released within the last 6 months, there's a good chance that it has one of them Quad HD resolution displays. Tiny as they seem next to your 50-inch flat screen, they probably house far more pixels per every inch. But when you have to fill 1440 x 2560 pixels with information, finding proper wallpapers becomes something of a chore. Thus, our fortnightly column on new, super high-res wallpapers was born.
Not only do we endeavor to only select the most beautiful of images out there, but those are usually more detailed than even your fancy new Samsung Galaxy S6, S6
edge
, or any other Quad HD phone for that matter, can hope to render truthfully. That's why your phone's launcher will automatically downsample them, which usually yields some increases in fidelity. Long story short, these walls are perfect for extremely
pixel
-dense displays, but will also work on ones that are less crazy on resolution.
As always, the full-sized wallpapers seen in the slideshow below can be
downloaded from HERE
. The ones in the gallery below have been re-sized in order to save you some bandwidth (144MB vs 1.13MB).