Beaten again, Dish Network is expected to pull its bid for LightSquared as soon as today
1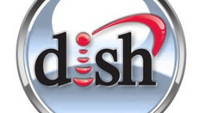 Charles Ergen, the co-founder and Chairman of Dish Network, is becoming the Charlie Brown of the wireless world.
He lost out to SoftBank for Sprint
, even though he had the higher bid for the carrier. He just didn't have a key component required to close a deal, financing. Then,
he tried to out spend Sprint to purchase the shares of Clearwire
that the carrier didn't own. Guess who lost out on that deal, too.
We could soon see a rematch. Last month, a rumor spread that
Dish was interested in purchasing T-Mobile
. Shortly after this announcement came a report that
SoftBank is close to a deal to take over the nation's fourth largest carrier
.
But that is all speculation. So is the report that Ergen is expected to announce today that Dish has pulled out of the running to buy network for hire LightSquared. The latter is in bankruptcy after it was discovered that
its technology interferes with GPS signals
. This prevented the FCC from signing off on its application to provide wireless service and
cost it huge contracts with companies like Sprint
. After LightSquared filed for protection from its creditors, Dish bid $2.2 billion for the troubled company, seeking its wireless spectrum. Ergen has wanted desperately to make Dish a mobile operator.
LightSquared has opposed Dish's bid from day one.They prefer the $4 billion restructuring proposed by Fortress Investment Group. Owners of LightSquared debt, amounting to $1.8 billion, would get paid off under either plan. This debt is now in the hands of hedge funds and vulture investors who buy distressed paper in hope of gaining control of a troubled company during a reorganization. Ergen is one of those investors who has purchased debt. LightSquared claims that this violates a law that would prevent a competitor like Dish from buying LightSquared debt. Ergen claims it was purchased by him as an individual, which would make it perfectly legal.
There could be another legal issue. Lenders to LightSquared are complaining that Dish has a legal duty to follow up on its offer to buy the spectrum for $2.2 billion. Dish, of course, does not go along with this interpretation of the law. Between Sprint, Clearwire, and now LightSquared, Ergen has had it so rough that he might have a better shot at kicking the football that Lucy is holding for him.
source:
WSJ