SoftBank and T-Mobile said to be in final stages of talks regarding a deal
70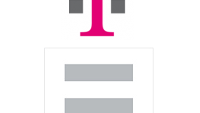 Just because T-Mobile was the most electrifying and innovative of the four major carriers in the U.S. this year, doesn't mean that the carrier will remain independent. Unfortunately for CEO John Legere and crew, with 67% of the company held by Deutsche Telekom, whichever industry giant can pay the German telecom giant what it is asking for the shares, will most likely be T-Mobile's new owner. Both SoftBank and DISH Network are rumored to be interested in buying Deutsche Telekom's stake and taking over T-Mobile.
As Santa prepares to make his journey around the world, word is leaking out tonight that Japanese telecom titan SoftBank is in the final stages of talks with Deutsche Telekom to purchase its T-Mobile shares. The report, published by Japan's Nikkei news service, cites anonymous sources as saying that SoftBank is closing in on its prey. The company
already owns 78% of Sprint
, which it bought earlier this year, beating out DISH Network for the prize.
Originally, SoftBank was considering using some of the shares of Sprint that it owns, to purchase the T-Mobile shares it wants to buy. But Deutsche Telekom is said to be holding out for cash instead of stock, and that has
led SoftBank to visit 5 major banks, hat in hand
, seeking to borrow the $19 billion that it needs to complete a deal for T-Mobile. A Sprint-T-Mobile combination would provide a much tougher challenge for the top two U.S.carriers, Verizon and AT&T.
Meanwhile, if we learned one thing this summer about DISH and its enigmatic CEO Charles Ergen, it is to expect the unexpected. Even without obtaining financing, DISH made the SoftBank-Sprint deal more challenging for the Japanese firm by
lobbing in a last second $25.5 billion bid to buy all of Sprint
. He did the same thing with Sprint's deal to buy Clearwire. With that in mind, it would not be surprising if Ergen throws in a bid to buy Sprint right on Christmas Day. Perhaps the executive will have learned his lesson from earlier this year and obtained financing for such a deal. And since $20 billion is a princely sum, if DISH locks up financing from certain top money center banks, he takes those banks out of play for SoftBank.
T-Mobile is much more of a polished gem now than it was in 2011 when
AT&T offered to buy the carrier for $39 billion
. The deal was unable to pass muster with U.S. regulators and AT&T withdrew its offer giving T-Mobile
$3 billion in cash and wireless spectrum
to make up for its decision to let the deal die. SoftBank Chief Executive Officer Masayoshi Son has already stated that any deal for T-Mobile needs to have a small break-up fee since SoftBank is already saddled with huge amounts of debt.
source:
Reuters