LightSquared blocked by the FCC due to unavoidable GPS interference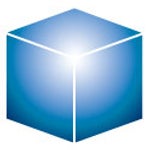 The dark clouds that have been building up over LightSquared do not seem to be close to floating away. After a statement given by the National Telecommunications and Information Administration,
the FCC is now set to revoke the conditional approval that it gave to LightSquared last year
. There is
"no practical way to mitigate the potential interference at this time"
, said the NTIA referring to the harmful interference with GPS devices that
the company's infrastructure is supposedly causing
.
That said, the hopes for LightSquared's whlolesale LTE network launching in the near future have pretty much evaporated. And that is good news for those who have been opposing its launch, including many organizations that rely heavily on GPS communication: the military, aviation, construction and agriculture businesses, to name a few. On the other hand, the failure of LightSquared could lead to a break-up with Sprint. Back in 2011, both companies signed a 15-year pact, according to which, the carrier would be permitted to deliver LTE service to its customers via LightSquared's 4G LTE network.
In its defense, LightSquared stated not long ago that
the GPS interference tests were "unfair"
, and that flaws in the way GPS operates were actually to blame. In particular, GPS instruments actually
"listen into frequencies outside of their assigned spectrum band"
– spectrum that has been licensed to LightSquared. Furthermore, Jeff Carlisle, who handles the company's regulatory affairs and public policy, wrote in LightSquared's blog that the GPS industry has become
"too big to fail,"
which is why it is now relying on government support to cover up its shortcomings.
Still, LightSquared remains committed to finding a workaround to the problem, although what exactly can be done remains unclear.