Base-level iPhone 7 will reportedly include 32GB of storage
79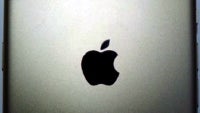 This year has already spawned a number of smartphones from the biggest names in tech, including the
HTC 10
and
Samsung's Galaxy S7 duo
. There's yet more to come, though, and
Apple's next-gen iPhone
is chief among the to-be-announced handsets en route to market. Devices such as those aforementioned have set the bar high, and Cupertino will need to bring its 'A' game if it's to impress the fickle tech consumer. According to a purported researcher's note, the fruit company may take the welcome step of ditching a 16 GB version of the so-called
iPhone 7
and instead opt for 32 GB as a minimum.
Apple's mobile device storage situation has been
a constant topic of conversation
, no less because of the amount it charges per increment to those seeking more real estate. Over the years, Tim Cook's firm has made a habit of charging $100 for every jump in storage, where most Android vendors have allowed users to cheaply add more space by means of a microSD slot. While it's not likely that Apple will suddenly alter its stance and offer removable storage any time soon, 32 GB as a standard minimum would give users more breathing space.
Apple has been at the very heart of the
'there's an app for that'
culture we live in. But with so much content to choose from, it's becoming less practical for even casual app users to manage on a meager 16 gigs. Moreover, while the camera of the current iPhone 6s has been the subject of much acclaim, high-quality snaps and HD video can quickly make 16 GB—even less when you factor in stock apps and the iOS firmware—feel like chickenfeed.
The folks at
Mobipicker
cite a Chinese researcher
in suggesting that the iPhone 7—and, presumably, the
iPhone 7 Plus
—will include upward of 32 GB of storage. Interestingly, it would be the the first iPhone in Apple's history not to include a 16 GB variant at some point—even
the original iPhone
added a 16-gig option in early 2008. The note also mentions 2 GB of RAM, which, if true, would see it carry the same amount as the
iPhone 6s
.

The words of Kevin Wang, Director of Market Research at IHS Technology in China
Given how Apple's iOS device storage tactics have generated so much revenue, here's hoping the base price of the iPhone isn't increased as a result of the storage bump.
Would you like to see the iPhone carry more on-board storage off the bat? Be sure to leave your comments below, and also, take a peek at our
iPhone 7 rumor round-up
for more info on the forthcoming upgrade.