Storage wars: Class action lawsuit filed against Apple over iPhone storage capacity
49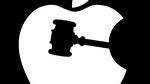 We have
opined about storage on mobile devices in the past
, and no one can really claim they do not know about system resources making use of said storage.
Nonetheless, that has not stopped a group of people filing a lawsuit against Apple for failing to disclose the true amount of storage available on iOS devices and subsequently aggressively marketing iCloud storage.
The complaint alleges,
"the discrepancy between advertised and available capacity is substantial and beyond any possible reasonable expectation. For the Devices, the shortfall ranges from 18.1-23.1%."
The complaint further claims that Apple knows about this, but fails to provide any notice in advertising or marketing materials.
iOS devices, like many other platforms, have partitioned storage, a root portion for system software, and a media portion for consumer stuff like pictures and emails and other media. The plaintiffs claim that the root partition is "larger than it needs to be" and that valuable space can go unused while the media partition fills up.
The complaint does not stop there either, it also lambastes Apple for not allowing users access cloud storage from other services, offer the ability to transfer files using a "file manager" utility, or make use of SD cards. Apple "gives less storage capacity than advertised, only to offer to sell that capacity in a desperate moment, e.g., when a consumer is trying to record or take photos at a child or grandchild's recital, basketball game or wedding."
In a table presented in the complaint documents, the plaintiffs carefully outline the impact iOS has on 16GB devices. Of course, what takes up 20% of a base 16GB iPhone only takes 5% of a 64GB model, and only 2% of a 128GB iPhone. No one would argue that a smartphone manufacturer's biggest markup is on storage, and there may be quite a number of average consumers that do not think of things like system overhead, but the allegation that Apple is knowingly trying to deceive customers over the issue looks like a stretch.
Apple has not yet responded, but it is not difficult to scroll through the specification page on Apple's website to see the first footnote that says, "1GB = 1 billion bytes; actual formatted capacity is less." We have seen that line before, like on Samsung products where Android topped with TouchWiz will take up
nearly 50% of available 16GB
of storage.
source:
Forbes
Recommended Stories