Barnes & Noble countersues Microsoft over Nook Color patents
8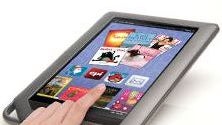 Microsoft recently sued Barnes & Noble for allegedly infringing on multiple patents with their
Nook Color
e-reader, powered by the Android OS. But
Barnes & Noble is now countersuing, arguing that Microsoft is attempting to squeeze out competition to their Windows Phone 7 with frivolous intellectual property claims
.
The countersuit says that "Microsoft is misusing these patents as part of a scheme to try to eliminate or marginalize the competition to its own Windows Phone 7 mobile device operating system posed by the open source Android operating system and other open source operating systems."
At this risk of sounding cynical, isn't that typically why large mobile companies sue one another? The field is growing so quickly, and with so much overlap and acquisitions, that it's hard to say who's misusing which patent.
But despite our cynicism, we do think that
Microsoft
might have to back down on this one. Particularly with their reputation for allegedly monopolistic practices, a judge might be quick to believe that the Redmond giant is unfairly putting the squeeze on 'smaller' companies.
source:
eWeek
Recommended Stories