Bang & Olufsen's Beosound smart speakers with Google Assistant cost a small fortune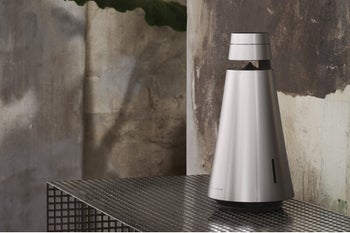 Bang & Olufsen (B&O) presented its take on the
Google Assistant
-powered smart speakers early this year at CES 2018 where it showcased the Beosound 1 and 2. These two premium smart speakers featuring
Google Assistant
aren't available for purchase yet and B&O didn't say anything about their availability and their price until today.
Those of you who were dying to know when exactly the Beosound 1 and 2 will hit the shelves and how much they'll cost will probably be disappointed unless you're rich. B&O has just announced that the Beosound 1 will be available for purchase starting mid-September for no less than $1,750.
Now, if you think that's expensive, wait until you learn about the Beosound 2's price. According to B&O, its second
Google Assistant-enabled smart speaker
will be out in October for $2,250.
On top of that, it's worth noting that the Beosound 1's docking station costs an extra $175, while the Beosound 2 must stay plugged in all the time, so there's that.
The good news is both smart speakers offer just about everything that a
smart speaker
should, including Apple AirPlay 2 and Chromecast support, as well as full Google Assistant support.