Bad Piggies to let you have a real swine time starting September 27th
4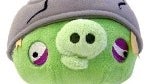 It was back in July when
we first heard the rumblings about a new game being developed by Rovio
where the pigs would be the stars instead of the birds. A few days ago,
Rovio released a trailer for the game, called "Bad Piggies,"
and now we
have a launch date of September 27th
. And in case you're wondering, the game is the only thing that apparently will be launched with this title as Rovio says that "Bad Piggies" will not use a slingshot in the game.
The idea of "Bad Piggies" is to see the Angry Birds backstory from the pigs' point of view. The launch date will see the game made available for iOS, Android and Mac. Windows Phone, Windows 8 and PC versions will be available shortly afterward. While waiting for the 27th, you can visit the pigs own website at the sourcelink, which has links to their Facebook, Google+ and Twitter pages.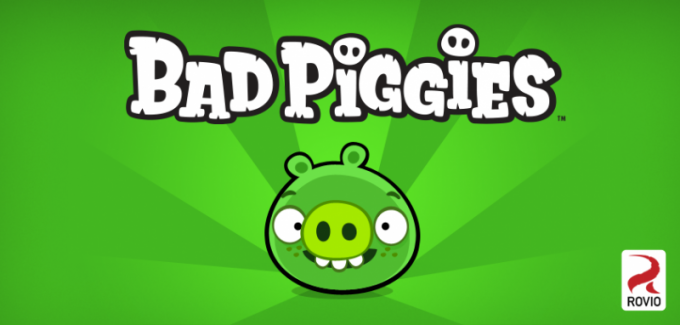 Bad Piggies is coming on September 27th
Rovio has said that it's goals are loftier than just developing games. The company says
it wants to be the next Disney
and with the merchandising they have done with the Angry Birds, the company is off to a great start. The images of the Birds can be seen on everything from t-shirts to board games and snacks, lunch boxes and school supplies. Last year, the mobile game was
downloaded a whopping 648 million times
and spawned a whole group of look and sound alike copy cats.
By offering "Bad Piggies," Rovio gets to use its flagship game to generate what should be hundreds of millions of downloads, and at the same time offers something that will be fresh and new to the huge legion of Angry Birds fans. Most Angry Birds players are sure to give "Bad Piggies" a shot, even just out of curiosity. In this case, curiosity won't kill the cat, bird or even a pig. It will just make Rovio a ton of money.
"There's a lot of empathy towards the lovable enemies from the Angry Birds games, and we've been constantly asked: what about the pigs' side of the story. Bad Piggies gives you the chance to play as the second-most-loved characters in the Angry Birds universe, and explore this rich world through their green eyes."-Mikael Hed, CEO, Rovio
source:
BadPiggies
,
Rovio
via
AndroidCentral
Espoo, Finland- September 4, 2012

Rovio Entertainment, the creators of Angry Birds, today announced their newest game, Bad Piggies, launching September 27 for iOS, Android and Mac. This innovative game turns the franchise on its head by letting the fans play as the pigs – with all new, never-before-seen gameplay – and not a slingshot in sight!

"There's a lot of empathy towards the lovable enemies from the Angry Birds games, and we've been constantly asked: what about the pigs' side of the story?" said Mikael Hed, CEO of Rovio. "Bad Piggies gives you the chance to play as the second-most-loved characters in the Angry Birds universe, and explore this rich world through their green eyes."

The new game will launch on iOS, Android and Mac on September 27. Windows Phone, Windows 8 and PC versions will follow shortly.

"We've had a lot of fun creating a totally new and unique gameplay experience," said Petri Järvilehto, EVP Games at Rovio. "There's so much more to these pigs than what is seen in the Angry Birds games, and Bad Piggies is the first glimpse into what's going on in the imaginative and ingenious minds of the pigs."

To get in on the action and see all the gameplay news first, go to www.badpiggies.com, follow the pigs on Twitter http://twitter.com/badpiggies and like the pigs on Facebook http://www.facebook.com/badpiggies. Stay tuned during the next few weeks, and see what the pigs are up to!

For more information, please contact media@rovio.com.

About Rovio Entertainment Ltd.

Rovio is an industry-changing entertainment media company headquartered in Finland, and the creator of the globally successful Angry Birds franchise. Angry Birds, a casual puzzle game, became an international phenomenon within a few months of its release, and is now the number one paid app of all time. Following this success in mobile gaming, Angry Birds has expanded rapidly in entertainment, publishing, and licensing to become a beloved international brand. www.rovio.com