Latest BBM update is out of beta, ready to be installed on your iOS or Android phone
15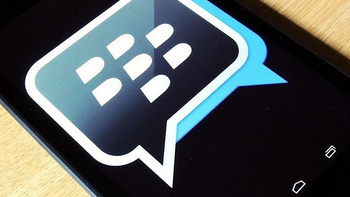 BBM used to be one of the only reasons to buy a BlackBerry. So when CEO John Chen decided to open up the messaging app to iOS and Android users, the executive was taking a big risk. Remember, this was before the release of the
BlackBerry Priv
, the first 'Berry to be powered by Android. But Chen wasn't too concerned with losing hardware sales because he was already looking at BlackBerry as a software company.
He knew he was on the right track when
Facebook paid $21.8 billion to buy WhatsApp
. If the latter was worth almost $22 billion, Chen reasoned that BBM had to be worth a few billion. And by allowing iOS and Android users to have access to BBM, it meant many more eyeballs would be staring at the app. More eyeballs equals more members, and more members equals a higher valuation.
An updated version of the app is now out of beta and is ready to be installed on your iOS or Android flavored phone. To update your BBM app, visit the App Store or the Google Play Store, depending on which OS your phone uses. Among the changes are:
Everyone's favorite (classic) BBM Emoji's are back!
BBM QR code scanner now scans all QR codes (open offers, promos or websites).
Voice notes & large messages now supported in groups.
View your friend's timeline of past photo and avatar updates by clicking on their avatar in feeds or channel comments.
Send images or videos without compression by sending as a file.
Improved groups setup and invite processes.
Bug fixes.
If you haven't installed BBM on your iOS or Android phone, click on the appropriate link: (iOS|Android).
source: Crackberry