BBM now hosts 80 million active users
11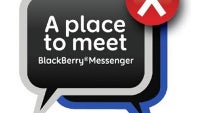 For those who think that everything that BlackBerry touches these days becomes a failure,
last week's launch of BBM for iOS and BBM for Android
proved otherwise. After the first week, there are 20 million active BBM users on the two platforms. Andrew Bocking, Executive VP of BBM, said that the new metric being used by the Canadian OEM to measure the success of BBM is the number of active members. No longer will the number of people who downloaded the app be a sufficient indication of demand for BBM.
Including the 60 million BlackBerry owners who actively engage in chats and video sharing using BBM, the latter now hosts
80 million active users
. The BBM app was the number one app offered by the Google Play Store in 35 different countries, and was the number one app in the App Store covering 107 countries. Those interested in installing BBM on their iOS or Android device can download it and use it immediately without having to wait on the virtual line that was created onak
Using PIN numbers in lieu of phone numbers or email addresses, BBM members can chat one-on-one or in groups as large as 30. Future updates will
add voice chat and video sharing to the service
along with BBM channels, a new way to build community on the messaging app.
"It is great to see so many people downloading BBM, but the true measurement for us is engagement – the connections being made and the conversations in which our BBM community engages. The power of BBM has always been the active, real conversations and interaction that our customers enjoy. From here on out, we will focus on active users of BBM and will no longer focus on simple download numbers."
-Andrew Bocking Executive Vice President, BBM
source:
Crackberry