BBC program to investigate the storage shortage on the 16GB Samsung Galaxy S4
61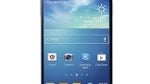 BBC Watchdog
is a weekly show on the British broadcaster's network that does investigative reporting into issues affecting consumers. A teaser for next week's show, which ran at the end of this week's broadcast, shows that the
Samsung Galaxy S4
will be under the microscope next Wednesday when the show is next aired on BBC1. BBC Watchdog will be taking a look at the current controversy surrounding the amount of storage that owners of the device have to use on the 16GB variant of the current Android flagship model.
The international version of the 16GB Samsung Galaxy S4 has about
9.5GB
available for users. On models available through U.S. carriers,
that figure is less than 9GB
. While the phone does offer a microSD slot, not all apps can be installed on a microSD card. And if you're asking what Sammy did with the unavailable storage, just think about all of the features on the device. While fans of the phone consider them "cool," others have called features like Air View and Smart Pause "gimmicky". The former allows you to hover your finger above the display to open email messages without touching the screen, while the latter stops a video as soon as your eyes move away from the screen, restarting it where you left off once your eyes return to the display.
BBC Watchdog will be shown on BBC1 at 8PM (GMT) on Wednesday May 15th.
source:
YouTube
via
Clove