Australian regulators catch Apple misleading customers about free repairs under consumer law
19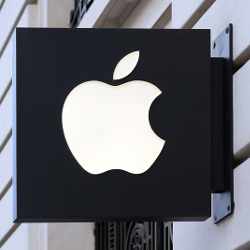 You might recall the big hullabaloo that occurred last year when Apple was the subject of a class action suit in the U.S. The legal action
involved an error 53 message that popped up on certain Apple iPhone models
that had parts repaired by unauthorized personnel. With the error message, the affected phone was essentially bricked. The suit was eventually thrown out. In Australia, regulators there are taking Apple to court over essentially the same issue. The Australian Competition and Consumer Commission (ACCC) is accusing Apple of deliberately misleading customers. The trial begins in mid-December.
The ACCC claims that Apple had been telling iPhone owners that they were not able to get free repairs for their handsets if they first had taken them to a third party repair shop. Apple repeated that excuse to customers even when a repair made by the unauthorized shop had nothing to do with the problem that Apple wouldn't fix for free. The ACCC, trying to catch Apple in the middle of this illegal action, sent out undercover employees to each of the 13 retailers in the country that sell Apple products. This was done last June. The undercovers told Apple staff that the speakers on their iPhone stopped working after the screens were repaired by an unauthorized third party. In each of the 13 visits, Apple incorrectly told the undercover ACCC agent that it could not repair the speaker for free under Australian consumer law; the reason given by Apple in each case was that the screen had been replaced by a repair shop other than Apple Australia or an Apple-authorized service provider.
Consumer law in Australia states that customers have the right to free repair or a replacement if a product is faulty or the quality of the device is unacceptable. Apple responded to the ACCC's claims by saying that the undercover operation failed to expose any breaches by Apple because consumer law does not exist in "hypothetical circumstances". In other words, Apple claims that because the undercovers did not have a real iPhone with a real problem, they were not given the correct information. The company went on to say that real customers with real iPhone units would have been informed of their rights under Australian consumer law.
The error 53 message affected one in 1,000 iPhone units sold by Apple or its resellers between September 2014 and February 2016. The message would show up whenever the iOS user would try to update his device to iOS 8 or iOS 9.
source:
The Guardian