Audio problem found on some Apple iPhone 4S units
25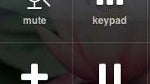 Some
Apple iPhone 4S
users are having audio problems while making a phone call. The person receiving the call can hear the caller, but not the other way around. The problem does not happen with every call, but happens enough to be frustrating for iPhone users. Some have been able to find a workaround to the problem and that might have to satisfy iPhone owners for now as there are no plans in the works to update iOS to resolve the problem.The iOS 5.0.1 build
has fixes for battery life and some other bugs
, but did not address the audio issue. The current seed builds also do not have a solution to the problem.
Both
AT&T
and
Verizon
customers have been affected by the audio issue, and while hanging up and re-dialing the call seems to be a solution, some have reported the problem occurring on back-to-back calls. Because the problem has come up, although less often, with models of the Apple iPhone 4 running on iOS 5, some believe this
to be a software problem
. Some theorize that the audio problem could have been on the iPhone 4 and that the newer hardware design on the latest iPhone version made the problem worse.
There have been some temporary solutions to the problem. There is the aforementioned workaround where the caller hangs up after he can't hear the person he is calling, and re-dials. Another solution is to use a headset when making the call, instead of holding the phone up to your face. Other things that have worked include
rebooting the phone
,
asking Siri to make the call
, and having
the software on the Apple iPhone go through a full restore
.
1,600 replies to the main thread have appeared on 109 pages on Apple's web site. The problem seems to have started when the Apple iPhone 4S was launched in November and continued through the iOS 5 update. Despite that rather large number focusing on one complaint, Apple has yet to make an official comment on the issue which is being called "Audiogate", following
the model's "Batterygate" issue
last year.
source:
Apple
via
AppleInsider