Asus prepping wearables and talking to Google about the 2014 Nexus 7
14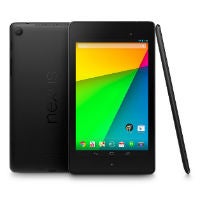 The last we heard on the topic, there was speculation that maybe Asus was planning to push
more and more of its own tablets
because it looked unlikely that Google would choose the company again to make the Nexus 7 in 2014. But, the newest word, while not a confirmation that Asus will be partnering with Google once again, does leave open the possibility of an Asus-made Nexus 7 in 2014.
A new report from the Taipei Times quotes Asus CEO Jerry Shen as saying that the company is "still in talks" with Google about the possibility of building the third generation Nexus 7 tablet. That is a deal that makes a respectable difference for Asus as it could mean a 7% increase in tablet shipments for Asus next year. Still, there is no word on if that deal will happen.
The other big news from Asus is that the company says it is preparing to show off wearable devices at next year's Computex event in Taipei. The original article says "launch", but we doubt that means "release" in this case since it is rare for products to be released at big events like that, more likely it is a
misuse
of the word to mean "announce".
There is no word on what kind of wearable devices are in the works (though we do note that it is a plural, not a singular), but it seems likely that at least one wearable will be a smartwatch. It also seems likely that said smartwatch would run Android, given the close partnership Asus has with Google between tablets and Chromebooks.
Computex takes place in Taipei from June 3rd through the 7th in 2014, so that's when we'll be getting the official info.