Asus may not build the next Nexus 7
11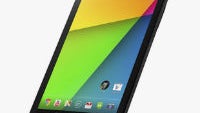 Earlier this week, a report hit DigiTimes talking about how Asus is working on a number of new tablets that it is planning to bring to market, but the real question is why. Obviously, some companies (Samsung comes to mind) think that more is always better, but companies with more limited resources like Asus usually have to be careful about where it puts its efforts.
Industry insiders are saying that in addition to the current tablets that Asus has on the market - the MeMO Pad HD 7, the Nexus 7 (2013), the Fonepad 7, the new PadFone Infinity, and the Transformer Pad - the company is also working on the MeMo Pad HD 8, the MeMOFone HD 5, the FonePad Note FHD 6, and the PadFone mini, which could hit the market soon.
That is a lot of devices, especially since the company's most popular device is the Google-branded Nexus 7. But, the thinking is that Asus is trying to diversify and find more users outside of the Nexus because the company may not be making the next generation Nexus 7 that will likely come out next summer. Of course, there have been consistent rumors that Asus is taking over the
Nexus 10
reins from Samsung, but the 10 is not nearly as popular as the 7.