Dear tech blogs, Can we agree on the meaning of "launch"?
10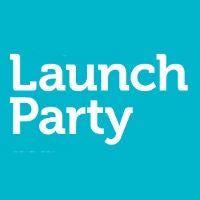 If you've been a longtime reader, you may have noticed that I am a stickler for language specificity. I've talked before about how eventually the word "
smartphone
" should probably be phased out, because at some point all phones will be "smart", making the distinction unnecessary. I've talked about the
metonymy of Apple's mobile brand names
, and how the fact that people idly using the words "iPhone" or 'iPad" to stand in for "smartphone" or "tablet" isn't really that big a deal. And,
multiple times
, I have argued that the word "fragmentation" is wholly inaccurate: it exaggerates the issues of the Android ecosystem, hides the real offenders, and impedes progress towards potential solutions.
This time of year has brought up my bile, because it highlights one of the most most annoying examples of muddled language that you will find in the the tech world. I am speaking of the use of the word "launch". You've likely seen it used plenty of times in various contexts, and often the word has two distinct and incompatible meanings.
In any other market, the word "launch" refers to the day that a product is made available for users, that is to say it is a synonym of the word "release". As in: today was the launch day of Grand Theft Auto 5; or, today saw the launch of GTA V; or, GTA V launched today on multiple platforms. That is easy enough to understand. Unfortunately, for some reason in the mobile tech world, the word "launch" doesn't only stand in as a synonym for "release".
Instead, in our world there are plenty of sources who will use the word "launch" interchangeably with the word "announce". You likely saw headlines last week proclaiming that Apple had "launched" two new iPhones as well as iOS 7. Of course, iOS 7 isn't actually being released until tomorrow, and the new iPhones won't be released until Friday. So, you can see where there will be confusion.
The awkwardness of usage gets even worse when it comes to rumors and speculation, because it completely muddles the context of a statement. For example, there have been rumors recently that Google is planning to "launch" the Nexus 5 and Android 4.4 KitKat on October 14th. Unfortunately, because of the inaccuracy of the word, it is impossible to know whether that rumor means Google is planning the announcement event for mid-October, or if the announcement event will happen in early October, and the release of the device and software update will be coming in mid-October.
We can try to parse the rumor with other rumors, like ones from earlier in the year which stated that Google was aiming for a late October launch of the Nexus 5, but of course that's just going to compound the problem.
So, I'd like to put out a call to all tech blogs, mobile device leakers, and OEMs as well to simply stop using the word launch for a while. Eventually we can work it back in with its proper context meaning "release", but for now I think it might be best to give the word a rest and just stick with the more accurate and easy to understand options of "announce" and "release". I don't know that I can go through October reading the same headlines from earlier this month about Samsung "launching" the Galaxy Note 3. It may cause me to launch my computer out a window.