Asian OEM sees Apple's court victory leading to a 33% market share for Windows Phone
41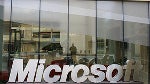 An anonymous executive for a Chinese OEM is telling those who will listen that thanks to the
jury's verdict in the Apple v. Samsung patent trial
, Windows Phone's market share
will rise to 33% over the next few years
. Currently,
Microsoft's mobile OS has a single-digit slice of the global smartphone pie
. Talking about his own firm, the unnamed senior executive said that in the aftermath of the verdict, his company will focus on building its own UI based on Android.
"Smaller Android phone makers like (Taiwan's) HTC, (Google's) Motorola and Sony will have challenging times ahead. They'll face increasing production costs and rising entry barrier to the Android ecosystem. They now face a great risk of similar litigation from Apple."-Seo Won-Seok, analyst, Korea Investment and Securities
For other smaller companies, the executive expects to see them diversify into production of Windows Phone handsets. He also expects to see Apple take more Android manufacturers to court. Seo Won-Seok, a Seoul-based analyst at Korea Investment and Securities, says that Android manufacturers like HTC, Motorola and Sony will face
higher production costs and the possibility of being sued by Apple
. According to Andrew Milroy, vice-president of Singapore consulting firm Frost and Sullivan, this will lead to a move away from Android and toward Windows Phone. IDC analyst Al Hilwa says that the verdict has leveled the playing field between Android and Windows Phone. This is why Microsoft's Bill Cox
whooped it up in a tweet following the verdict
.
"Microsoft has been the beneficiary of this whole fight as the other non-Android option. But safety (from lawsuits) by itself is not enough. You have to appeal to consumers.-Ron Laurie, a Silicon Valley-based specialist in IP and investment banking
Not everyone agrees that Windows Phone will benefit from the court verdict. Ron Laurie, an Investment Banker, says that safety from lawsuits is not a good reason
for manufacturers to switch from Android
. Laurie says that consumers have shown a preference for an iOS styled UI which is he why he isn't as sold as other analysts on the idea that manufacturers are ready to produce more Windows Phone models at the expense of Android flavored models.
Another option for manufacturers would be to use proprietary software. Samsung, for example, has its
home-grown Bada OS
. But the lack of apps and services for a narrowly focused OS would not make this a good choice. In the meantime, there
still is the appeal process
which could end up making all of this talk of OS diversification moot.
source:
LiveMint
via
WMPoweruser
Recommended Stories