(Update: You sort of can now) You can't really customize Google Pixel 2/2 XL's squeezable edge
3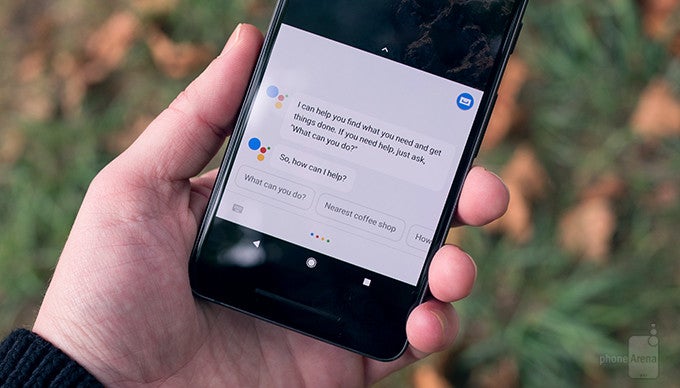 Update

:
And just like that, a workaround has been discovered! Truly, the ways of the Android tweakers are mysterious. You can now remap the Pixels' Active Edge with this neat little app dubbed
Button Mapper
. After you install it and grant the required accessibility service, all you need to do is follow the instructions and you will be pretty much set.
One of the new
Google Pixel 2
and
Pixel XL 2
's key features that got lifted straight from
HTC U11
is the Active Edge frame which allows you to firmly squeeze the device in order to launch the Google Assistant, you see, and a plethora of Android tweakers over at XDA Developers are already working hard on finding a way to remap this to another shortcut.
However, it turns out that this might prove rather challenging as Google has apparently hardlocked the Active Edge frame to only allow for launching of the Google Assistant. When trying to remap it to another shortcut, the squeezable frame gets disabled altogether.
"We can see here that when the service detects a squeeze gesture, it performs a LaunchOpa action. It checks for two flags. [The first checks] to see if Active Edge is actually enabled in settings [and the second] checks if Settings.Secure.Assistant (the preference that holds the current Assistant component) is set to… the component for Google Assistant. In essence, Google hardcoded the squeeze function to only open the current assistant app if that assistant is Google Assistant, "
XDA's Mishal Rahman explains.
That's quite unfortunate and kind of similar to what Samsung is doing with its Bixby smart assistant - instead of giving users a choice, it's locking down the hardware in order to promote its own service. Subsequently, Samsung allowed Galaxy S8, S8+, and Note 8 users to altogether
disable the Bixby button
, which is a
"no-win"
situation for either party.
Still, there's some light in the tunnel - the HTC U11's Edge Sense feature itself was quite the walled garden in the beginning but
it evolved into a rather open and user-customizable functionality down the road
. Users of that one can now not only map different apps to different types of squeezes, but can even create macros of actions within certain apps, like
"squeeze to zoom in on photos in Google Photos"
, for example.
Hopefully, the Pixel 2 and Pixel 2 XL will receive such a functionality down the road, but there's no saying when this could happen, if at all...