Army recruits the Apple iPhone 6s to replace 'poor performing' Android
46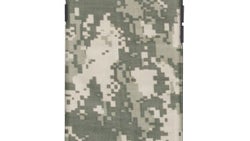 The U.S. Army's Special Operations Command is making a big change. It is replacing its Android tactical smartphone for an
Apple iPhone 6s
that will be known as the iPhone Tactical Assault Kit. This comes from a source inside the Army who is not allowed to discuss the matter with the media. Hence, the source remains anonymous.
This source says that the Android OS freezes and has to be restarted too many times. This is said to waste too much valuable time. By contrast, the unnamed tipster says the iPhone is faster and smoother than Android. He says that when it comes to the iPhone, "The graphics are clear, unbelievable."
The Android Tactical Assault Kit. (ATAC), the iPhone Tactical Assault Kit which is replacing it, and the NETT Warrior (which uses an unnamed Samsung branded phone) all are handsets that connect to a networked radio. Icons on the screen allow unit leaders to track the locations of their soldiers. They also allow users to view video feeds from drones.
The Android models being replaced are unknown, although
9to5Mac
suggests that it could be the original
Samsung Galaxy Note
from 2011. That would explain why the Army's SOC is complaining about the poor performance of their Android phones compared to the iPhone 6s.
Soldiers have taken iOS to the battlefield before. Back in 2010, the Apple iPod touch was sent to users in Iraq and Afghanistan with language modules for Iraqi Arabic, Kurdish, Dari, and Pashto pre-installed.
source:
DODBuzz
via
9to5Mac