Apple's new ad campaign for the Apple iPad focuses on apps
73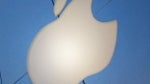 Apple, looking to differentiate the Apple iPad from the competition, has changed the focus of the company's ad campaign. New billboards show an
Apple iPad mini
and a full-sized
Apple iPad
running specific apps from the App Store with the tag line, "300,000 apps for everything you love." Apple obviously plans on focusing on the large number of iPad-specific apps compared to the smaller amount of Android apps made specifically for Android powered tablets.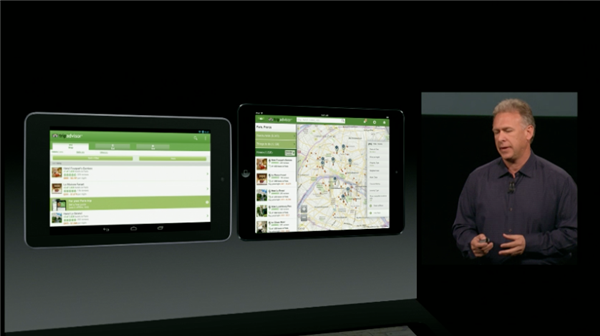 Phil Schiller shows off an optimized iPad app vs. an Android app
The headline on each billboard differs depending on the apps pictured on the pair of of tablets. "Elementary" is used to display school-related apps while "Ear Opening" is written above the picture of the two iPads running music related apps. When the Apple iPad mini and the fourth-generation Apple iPad were introduced in October, Apple's top marketing dude, Phil Schiller, showed off the difference between an app optimized for the Apple iPad and the same app on an Android tablet; the latter was merely a stretched out version of the
smartphone app
.
But Android has been in this position before, when the App Store first started and built up a rather commanding lead over the Android Market. Will history repeat itself? When Steve Jobs introduced the Apple iPad 2, he noted that there were 65,000 apps specifically optimized for the iPad at the time while pointing out that there were "
at most 100 apps
" for Android 3.0 Honeycomb. The fact was, there were only 17 apps optimized at the time for Honeycomb in the Android Market.
We expect to see Apple extend this focus on optimized Apple iPad apps to its next set of television spots for its tablets.
source:
AppleInsider