Apple's latest patent is about an iPhone that lets you push virtual buttons in thin air
41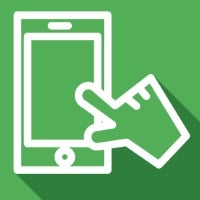 Amidst all the criticism
Apple receives at the slightest hint of disturbance in its fortunes, lack of innovation and little R&D spending are prevalent topics. Yet, one of the most fascinating aspects of the iPhone maker is all the experimentation and invention going on behind its
notoriously secretive curtains
. Amidst self-driving cars and VR experiences, Apple is brewing novel technologies meant to empower its iOS-powered gadgets – but only when the kinks have been thoroughly worked out and their inclusion makes business and practical sense.
In most cases, competitors deliver the same features years earlier, but when Apple gets to hack at them, they tend to work tangibly better. In one example,
wireless charging
is an advantage that many Android and Windows-powered handsets have had over the iPhone since 2012. Seemingly very late to the game,
Apple is rumored to bring wireless charging to the iPhone 7 and 7 Plus
, but it's not going to be the ol' "prop the phone on a charging mat and go do something else". Rather, it wants to make the phone charge from a distance of up to 3 feet (1 meter) away, which is something no competing product has been able to do. And if you ask most iPhone people whether they've been missing out on the regular, functional wireless charging we have now, you're more likely to get a puzzled look, rather than become their crying shoulder.
So, here's something else of the sort that Apple has been up to! According to this patent that it recently won, it wants to give its devices and peripherals contact-less control by virtue of photodiodes and other proximity-sensing components that work together with traditional multitouch displays and carry out the user interaction area beyond the screen. The invention measures input in an opposite direction along the z-axis, relative to the iPhone screen. It is similar to 3D Touch, as it too includes a capacitive sensing element built in the LCD display. Combined with proximity sensors, it makes for a more complete image of touch inputs by detecting "hover" gestures made by finger, palm, or another object hovering above a display surface.

The technology is capable of seemingly mundane things – for example, hovering one's finger over a proximity sensor, a user can turn the entire touch panel (or portions of it) on or off, toggle certain features, dim or brighten the display. We've toyed with some Android apps that let smartphone users accomplish something that sounds very similar. It can also dim or brighten the display according to the distance from the user's face. But after spending some more time in the oven, the technology could potentially let users "push" virtual buttons, trigger functions without touching the screen, toggle power to certain hardware components, and whatever else a developer's imagination can bring.
Still, let's hold our horses for the time being. It will be a while before the invention makes its way outside Apple's labs, as 3D Touch still has
plenty of unexplored territory left
. However, we could see competitors bring forth an alternative before the gang at Cupertino, which would be an interesting taste of things to come.
source:
USPTO
via
Apple Insider