Apple is doomed (no, really!)
42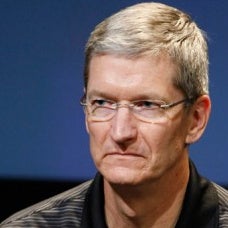 If you have ever followed the media coverage around Apple, you would have noticed that there are two camps at war: first, the church of Apple, where loyal users feverishly defend the company's products, and secondly, the 'Apple-is-doomed' gang, that is always looking for that one signal that would predict the downfall of Apple.
With the iPhone being the most popular smartphone in the past few years, the polarity between the two camps has subsided, but not completely died down.
The latest notes of the 'Apple-is-doomed' song
surfaced around the company's quarterly earnings reports
a few days ago, when for the first time in history iPhone sales were practically flat in the company's busiest Holiday quarter. If it were any other company, the news about selling 74.8 million high-end phones in one single quarter and making a net profit of $18.4 billion (the most any company has made ever in history) would be accepted with a cheer.
Apple, however, has set the bar high when it comes to expectations and this is the reason why people and investors in particular are reacting not so positively to the news. In the meantime, humorists from the Joy of Tech do an excellent job of explaining why now is in fact the moment when Apple is really doomed. It really is an emergency, take a look below to understand why.