Apple's iPhone 3GS to live its second life in emerging markets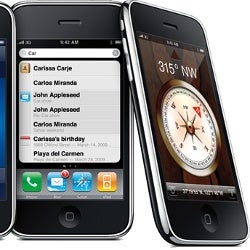 Apple has a unique strategy in smartphones - with just one high-end model, it didn't really have much to offer for customers looking for cheaper devices... until now. The thing is, Apple is still not making cheaper iPhones, it's just that it's older devices are selling for less while carrying the coveted Apple logo. And this might the company's recipe for success in pre-paid markets as the latest rumor stemming from Jefferies analyst Peter Misek with Jefferies says that Apple has nailed a deal with
"a leading distribution and logistics company."
The deal is supposed to give a
huge push to the iPhone 3GS in prepaid markets
globally, and bring more of the two year-old handset to developing countries.
What's even more interesting is that the Jefferies analyst expects Apple to lower the current $375 retail price to between $250 and $300. Now, while the former part of the rumor sounds logical, we have our doubts that Apple really needs to bring down the price much, so we'd take this latter one with a grain of salt.
Currently, Apple sells the iPhone 3GS for free on a two-year contract with US carriers. At the same time, expectations are for Cupertino to launch its newest
"completely redesigned" iPhone
this fall, possibly October, with a 28nm chip and a bigger screen.
source:
AppleInsider