Apple's plunging iPhone sales left a whole lot of OLED capacity for 19 new flexibles
9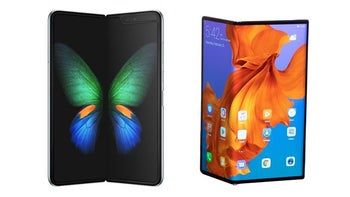 No less than 19 new foldable phones are being prepared for 2020, and even Google is in the mix exploring the possibility, reports Korean media today. Phones from the likes of Samsung, Huawei, Xiaomi, Oppo, Vivo, Lenovo, Loyol, TCL and... Google,
claim
the industry analysts from DSCC. While there have been rumors or retail flexible devices seen from all the rest of the brands, it's the first time we are hearing that Google is seriously exploring the bendy opportunity.
Granted, it introduced system-level interface support for flexible phones with
Android 10
, but we thought it is because Samsung and Huawei had such handsets in the work already. Why the sudden rush to foldables? One of the reasons pointed out in the report is that there is a glut of flexible OLED displays capacity on the market, caused by plunging iPhone sales.
Samsung built a ridiculous amount of
overcapacity
with the expectation that the OLED iPhones will sell better than they do, and Apple reportedly had to
compensate it for the troubles
as it had ordered a set amount in the contract. According to the DSCC analysis, the supply of flexible OLED was 47% more than demand last year and will reach a peak of 52% in 2019.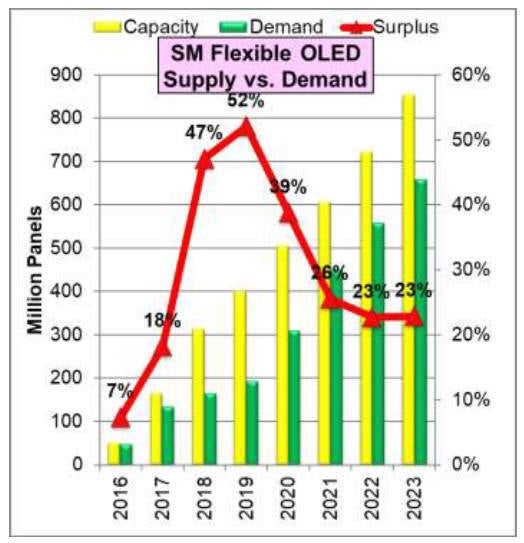 This has brought down prices, and allowed phone makers to explore new designs like foldable phones, punch-hole displays and under-screen finger scanners without worrying that much about a prohibitive final retail cost of such devices. As a result, the glut of small- and medium-sized flexible OLED panels by the likes of Samsung, LG, BOE, Visionox and China Star will taper off in the next few years, reaching a bearable difference as soon as 2021.
Just by the end of this year, we are expecting no less than four foldable phones to be released, including two that can be bought in the US - the
Galaxy Fold
and
Motorola RAZR 2019
- to which we have to add Huawei's
Mate X
, and Xiaomi's tri-folding device whose screen panel is supplied by Visionox, according to the analysts.
If Apple or Google jump in after they've watched the space for a year or two, though, that difference could get even lower, and that's what OLED makers are hoping for. Here's the flexible display from Visionox that could end up in the new Xiaomi, complete with ultrathin glass layer on top that offers 7H hardness and is rumored to
end up in the Galaxy Fold 2
.