Samsung to spend big bucks to build plants to supply future Apple iPhone models with OLED panels
99+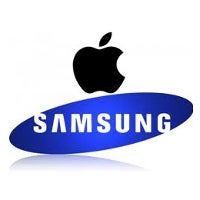 Despite the fierce rivalry in the smartphone business that has built up over the years between Apple and Samsung, the truth is that Apple has relied on Samsung to supply certain parts for the iPhone. That relationship continues to this day. Who is supplying the OLED panels for the 10th anniversary model this year?
Samsung is
, and in the past it has been one of the firms that produced the Apple Ax chipset to Apple's demanding specifications.
Producing OLED displays for Apple could prove to be a business with legs as far as Sammy is concerned. Back in May, we passed along to you some speculation that Samsung would continue supplying these panels to Apple for the near future. And since Apple is expected to start shipping all of its iPhone units with these displays starting next year, Samsung could end up
shipping as many as 180 million OLED panels to Apple for 2018
.
So that leads us to a report issued on Saturday out of Korea. According to those supposedly in the know, Samsung will spend $21 billion dollars to build two new plants for the express purpose of making OLED displays, presumably for future iPhone models. The displays won't be shipping out of the newly built factories until 2019, and once they hit peak production, Samsung will be producing an additional 270,000 OLED panels per month from them.
source:
BGR