Verizon's foldable Motorola RAZR 2019 specs and release price - preview of the new clamshell
18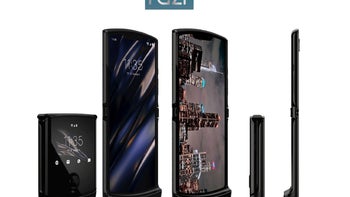 This year was supposed to be a paradigm-shifting one, where we go from the plebeian flat and rigid phone screens to getting a taste of the future where we will fold and roll and unfurl like the benevolent video-guzzlers we are. While that didn't really materialize with Samsung or Huawei just yet, there is another hope on the horizon - a
Motorola RAZR
resurrection in the modern foldable format of 2019, destined to
appear on Verizon
later on in the year.
The first bendy future-fetchers -
Galaxy Fold
and
Huawei Mate X
- turned out to be... how to euphemise it... uninspiring. The two foldable phones from brand-name manufacturers that actually reached a retail stage are big bulky contraptions that look and feel more like prototypes than polished rule-breakers, and both charge two grand or more for the early adopter privilege.
The sad part is that they also behave like prototypes, and Samsung had to pull the first batch in order to fix the issues that arose from using the preview units it sent out, and Huawei also thoroughly overhauled its foldable before release with newer specs and reinforced design. Needless to say, the Mate X won't ever see the light of day in the US, too.
There are other players than Samsung or Huawei that are entering the nascent foldable phone market, though, like Xiaomi or Motorola, and while the big names brawl, they might actually turn out to be very competitive with prices and design concepts, like the tri-fold from Xiaomi you see below.
The one we are waiting on with bated breath, however, is said foldable Motorola RAZR which has been bandied about in rumors since last summer, and whose existence the Wall Street Journal
confirmed
way back in January. Since then we've heard quite a bit more about its price, specs and release date, while Motorola has filed plenty of patents on its possible form, so we are wrapping up everything that is known about the RAZR 2019 so far.
Motorola RAZR 2019 design
The whole premise of foldable phones was, until a few years ago, to turn the 4"+ phone screens of the time into 7"+ ones without having to lug around a giant phone, and it took Samsung seven years to end up with a retail device on that concept. The problem that is evident with the Galaxy Fold and the Mate X is that they are giant phones. Regardless of whether you fold them inwards or outwards, bending the phones around the vertical axis makes them thick, tall, and uncomfortable to carry around in pockets.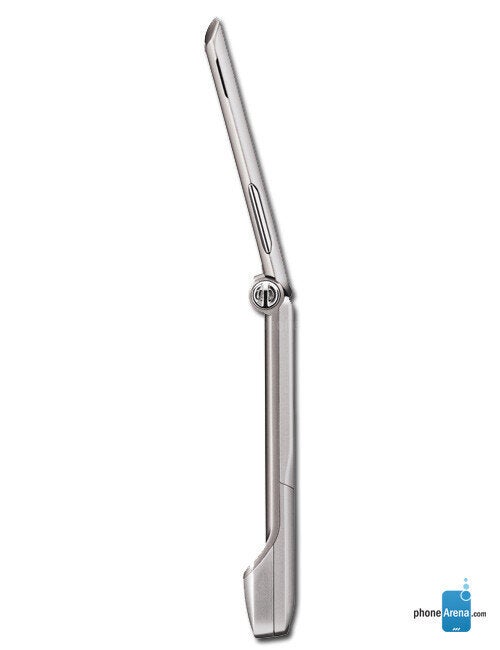 Samsung itself may have noticed this controversy, and a rumored 6.7"
Galaxy Fold 2
will eventually bend around the horizontal axis, and will reportedly have just a small 1" screen on the outside for date/time/notification icons. That's quite a clever and eventually cheaper to produce approach than the current Fold concept.
Folding on the shorter, horizontal axis, would have the resulting phone be more compact, and that's why Motorola's rumored foldable phone is tipped to be exactly what it says on the tin - a true spiritual successor to the RAZR clamshell, but with an invisible hinge on the interior. In fact, we already have the
first FCC leak
, and that's exactly how the phone looks like, so no need to guess:
There exist two rumors about the size of the display when unfurled - 6.5" or 6.2" - and if you are wondering what the smaller diagonal would look like, go no further than this here prototype designed by Sharp to showcase its bendy 6.2 inches OLED display panel.
Sharp's approach in the video demo is closer to what we imagined a foldable handset would be - an old-fashioned flip phone that has an uninterrupted screen where the hinge would be, making it compact to carry, and giving you a huge display when you need it.
Motorola RAZR 2019 specs
At the rumored low-for-foldables $1500 price point one shouldn't expect 855+ chipset and QHD+ resolutions. The RAZR's display is tipped to bang a resolution of 876 x 2142 pixels, returning a rather tall aspect ratio of 22:9. A much smaller secondary panel on the outside of the smartphone is said to sport a 4:3 aspect ratio with a humble 800 x 600 resolution. There is a whiff of possibility for a rear-mounted fingerprint scanner contained within the Motorola logo but we'll believe that when we see it.
To keep the price lower, we could see the Snapdragon 710 Mobile Platform power the device. The rumor mill calls for the RAZR (2019) to sport 4GB/6GB of memory and 64GB/128GB of storage (compared to 12GB of memory and 512GB of storage on the Galaxy Fold). A 2730 mAh capacity battery is said to keep the lights on. The camera specs are still unknown, though we would be surprised if they are top-of-the-line, given the lack of space and the eventual price tag.
Motorola RAZR 2019 specs
Display(s)
6.2-6.5" primary with 876 x 2142 pixels
2.7" secondary with 800 x 600 pixels
Chipset
Snapdragon 710 (tentative)
RAM/storage
4GB/64GB or 6GB/128GB
Battery
2510mAh-2730mAh
Release
November 2019
Price
~$1500
Availability
Verizon (November-December), Europe (January)
Motorola is said to aim for about 200,000 RAZR phones in total which is a decent batch, and Kolon says they are "
currently supplying transparent PI samples to global display companies. However, it is difficult to confirm whether our products were used for certain devices
." The PI film is attached to the OLED screen underneath with an extremely durable and flexible adhesive and which should allow the package to bend at the middle by stretching a bit but not coming unglued and doing this many times while retaining its original size and form.
Kolon may be the main supplier of flexible cover film for the foldables of Xiaomi, Huawei and Motorola, and perhaps even Samsung, whose Japanese supplier Sumitomo was hit by the geopolitical issues between the two countries. The flexible OLED panel of the RAZR itself, however, isn't coming from Samsung, but from the Chinese display maker AUO, to which Kolon has already supplied samples of its PI film to fuse together.
Motorola RAZR 2019 price and release date
All in all, the latest tips confirm that the foldable Motorola RAZR is in advanced stages of production, and we can't wait to take it for a spin if/when it lands on Verizon. There is no other handset more suitable for the bendy treatment than the ultrapopular clamshell of yesteryear.
The Galaxy Fold is just short of $2000 again, with the 5G version going for more, while the Mate X that ships with 5G modem from the get-go is pegged at the whopping 2299 EUR. The RAZR, however, will have the smallest screen of them all Gumby phones, at 6.2-6.5 inches, the most logical bend - around a horizontal axis - and the lowest price of about $1500, concurrent with the price tag we are hearing for Xiaomi's foldable.
The Galaxy Fold release date was September 27, while Huawei's Mate X just got out in China, and the RAZR may very well be the third brand name foldable to follow, as the suggestive
invitation
for a November 13 event below shows. The late fall release on Verizon means that it will not clash with the big guns, while the global rollout is allegedly scheduled for January. Any takers?