Apple's App Store to generate $2 billion this year
4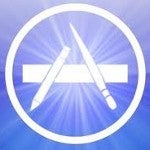 Who thought that the money involved would ever hit levels like this? According to Citibank, the App Store is expected to bring Apple $2 billion in gross revenue in 2011. Analytics and research firm Gartner expects global app sales to go from $4 billion in sales last year to a incredible $27 billion over the next two years. Consider the dominance of the App Store in this business and $2 billion in revenue for this year kind of sounds low, don't you think?
Leading the growth in app sales is the stunning increase in smartphone sales. After rising 53% last year, Citibank expects smartphone sales to slow down to 29% this year-slower, but still a strong pace. Smartphone turnover is the head that controls the rear of the applications market beast. Of course, an outstanding "must-have" app also can drive sales. But even with that in mind, the more smartphones sold, the more potential buyers are created for the markets.
Citibank also put in a good word for the Android OS. Before the green robot became the household name it is today, Google's second best money making property (after paid search, of course) had been YouTube. But Android has surpassed YouTube with $1 billion in revenue last year which is expected to double this year. Now, you might wonder how an open source OS generates revenue. Most of the money comes from advertising, which is split with the carriers and includes ads on Google owned applications on the Android software. Also, Google branded phones without a manufacturer's UI like the original Motorola DROID and the Nexus S require a payment from the handset maker to Google for the use of Google owned applications like Google Navigation, YouTube, and Google Maps just to name a few.
source:
TechCrunch