Apple's Advanced Reality is awesome for a couple of reasons
33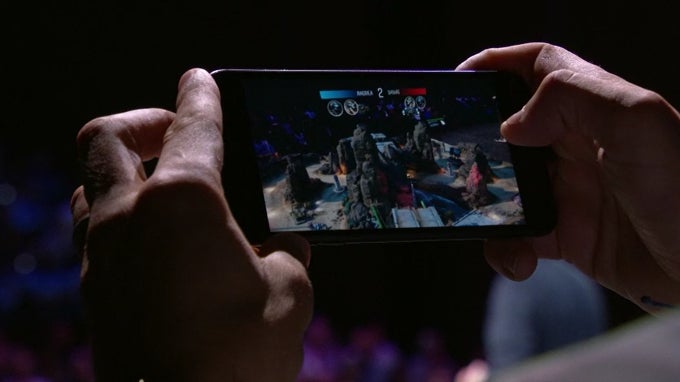 So, we've been hearing about Apple's ARKit since last year — the Advanced Reality platform, which makes use of the iPhone's powerful hardware to deliver some awesome experiences, mixing the real world with virtual objects straight on the phone's viewfinder. Thus far, ARKit was closed off, limited only to developers with no software products available to the general users. However, it seems this is about to change in the months following the iPhone 8 launch.
According to the presentation, the AR apps will use the iPhone 8 / Plus and iPhone X's advanced Bionic A11 chip and its powerful graphics processor to render some pretty detailed virtual objects in real time. But what's even cooler is that it will also use the new ISP's (Image Signal Processor) power to figure out how the lighting falls in the specific scene you are shooting. Then, the app will try to simulate the same lighting on the virtual objects.
We've seen AR apps before on both Android and iOS. And, aside from choppiness issues, they also had trouble with blending the virtual objects into the scene in a believable way. The ISP's work with lighting promises to help out here a ton and we can't wait to test this.
The second cool thing we wanted to talk about is availability. Initial rumors suggested that the iPhone X will have some otherworldly camera module, with advanced laser tracking and whatnot. The same rumors said that ARKit app would only be supported by the all-screen iPhone due to it having the required hardware. However, we were happy to see that those rumors were wrong. If you have an iPhone 6s, iPhone SE, or anything with the Apple A9 chip and upwards, ARKit will support it. Like the strategy game we saw on the presentation and which you can spot on the screenshots in this article. Now, that's great news, indeed! Whether there will be a difference in quality, we have yet to learn.