Apple working on four next-generation iPhone models, but only three will make it to market
24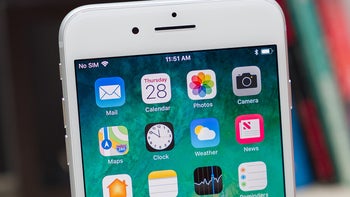 It shouldn't be a surprise that Apple is working on a handful of iPhone prototypes before taking a final decision, but since plans can change on the fly, it's hard to tell which of these projects are going to be finalized and which will be abandoned.
However,
Digitimes Research
senior analyst Luke Lin believes he has the answer. According to him, Apple has four next-generation iPhone projects in the works, but only three of the products will eventually make their debut on the market.
The four iPhone models that Apple is now prototyping feature 5.7- to 5.8-inch LCD display, 6.0- to 6.1-inch LCD display, 6.0- to 6.1-inch OLED display, and 6.4- to 6.5-inch OLED display. Lin claims the
iPhone model with 6.0- to 6.1-inch OLED display
will not be released by Apple, just the other three.
Although Apple wanted to bring to market two OLED iPhones and the 6.0- to 6.1-inch LCD model initially, it now believes that just one OLED iPhone and two LCD models should be outed this year.
It's also worth mentioning that all four iPhone models are said to feature
wireless charging support
and 3D sensing features. Apple has yet to make a final decision, so any of these four iPhone models could be scrapped in the coming months.
But these three high-end iPhones won't be the only handsets Apple plans to launch this year. Apparently, the US giant has
another iPhone SE model
in the works, which should be debuted in May or June. The iPhone SE 2 (or whatever its name) is supposed to come with wireless charging, but it will lack 3D sensing features.
Recommended Stories