Apple won its Samsung Galaxy Tab 10.1 European ban based on a design sketch filed in 2004
99+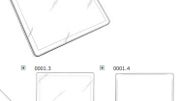 Turns out we shouldn't have been so cruel to the US patent system that allows big business to trademark every button and icon it produces as if they are a sight unseen, and then sue the pants off other companies.
Apple won an injunction and
selling ban against the Samsung Galaxy Tab 10.1 in a German court
not based on a patent it holds in Europe, but on something called Community Design. The system has been created in the European Union in 2002, and basically allows for anyone to pay and patent not just photos of actual stuff, but also vague design sketches of products, software or packaging.
Once declared valid, these Community Designs are used in a legal system which allows it, like the German one, to win injunctions against the competition, and the court is obliged to grant the motion if the paperwork is correct, without even notifying the defendant, and its decision is valid throughout the EU. In this case, however,
Samsung had known about the upcoming filing
, despite that it acted surprised, and has even filed a protective pleading July 29, before Apple brought the case to court, but it hasn't been considered stronger than Cupertino's claims.
The real kicker is that Apple has followed in Microsoft's footsteps, and has filed a number of those vague sketched of iPods, Macs, iPhones, tablets and so on, with various shapes, forms and button placements, with the Community Design body, and it can now use them to obtain injunctions. The court doesn't even have to understand what is going on, they just see a shape resembling the Galaxy Tab 10.1, and grant the injunction, as long as the Community Design has been given to Apple and paid for. No review, no prior art resemblance like with the USPTO.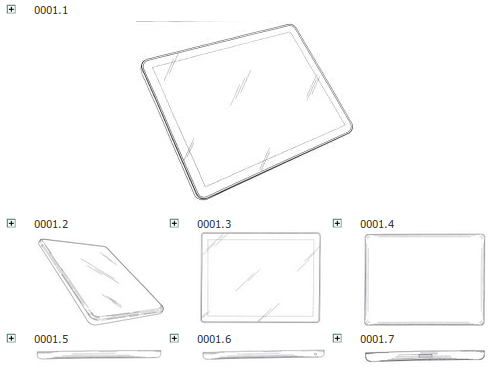 To add insult to injury, Apple's motion is based on Community Design 003781832 - not only does it look like a napkin sketch, but it has also been filed in 2004,
six years before Apple's first tablet saw the light of day
. Basically it seems that Apple has been sifting through its numerous Community Design drawings to find something that resembles most the rectangular shape and tapered edges of the Galaxy Tab 10.1, knowing that the court is obliged to grant the injunction against that.
Now
Samsung will fight the claims August 25
, plus some big retailers have said they don't plan to stop selling the Galaxy Tab 10.1 batches they have, and they also sell Apple gear, so they might get their way. Still, it is guilty until proven innocent, and despite that we know this is a regular way to do business for big companies, what happens if you are a small start-up and try to come up with something fairly novel, only to have a legal army banning your product based on hot air. Below are some examples of the sketches Apple has filed for the iPhone, for instance.