Apple to overtake Intel as top mobile chip producer
31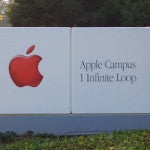 Thanks to captive devices like the
Apple iPhone
and
Apple iPad
, Apple is poised to leapfrog over Intel to become the world's top producer of mobile processors. An advance look at a report dated March 27th from research firm NPD In-Stat shows that ARM has 73% of the market to be "
the dominant processor architecture

" in mobile processors. Leading the notebook market is Intel with its X86 chips, but that is just one part of the market. Besides smartphones and tablets, mobile processors are found in high-end eReaders, handheld game consoles and portable media players. Those devices are dominated by ARM's technology.


Lenovo K800 Android smartphone launch in China. A leaked photo of a Motorola Android device running Medfield has also been seen, although that model won't hit the market until the second half of this year. Not only is that phone expected to have Intel inside, there is speculation that it will be the manufacturer's first smartphone model

launched with Android 4.0

.

This leaves Apple

ready and willing to surge ahead

in the mobile processor market this year, especially as the smartphone and tablet market continue to surge. Both devices soared 75% in sales last year and analysts expect the compound annual growth rate for both to equal 29.3% annually through 2016. NPD says that the mobile processor market grew 46% in 2011 and will grow at a compounded annual rate of 22% through 2016. According to the research firm, we could see changes in the form of consolidation in the industry. NPD sees this taking place in 2013-2014.

source: PCMag