Apple talks with musicians about exclusive streaming deals for its revamped Beats Music service
9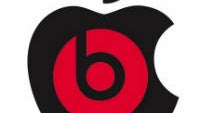 When the next iOS update is released,
it should come with Apple's revamped Beats Music feature
.
Apple purchased Beats for $3 billion
in May of last year, and speculation has the tech titan offering a $9.99 a month streaming music service for individuals and a $14.99 plan for families. Looking to compete against such popular music streamers as Spotify, Apple is hoping to sign up certain musicians to exclusivity deals.
For example, a report is circulating that Apple is in talks with Florence and the Machine to get the limited streaming rights to a track off the group's next album, which will drop in June. Other artists like Taylor Swift are said to be in talks with Cupertino about a partnership. Swift pulled her latest album, "1989," off of Spotify when the streaming service refused to restrict cuts from her album to its paid service. Of the 60 million people subscribed to Spotify, 25% pay $9.99 a month for ad-free streaming. The paid service also includes some features not found with its free tier of service.
YouTube also started an ad-free streaming service called Music Key
which also is priced at $9.99 monthly.
Apple is hoping that consumers will be willing to shell out the monthly fee for Beats Music to hear certain tunes that won't be streamed anywhere else. Besides facing competition from Spotify, YouTube and others, Jay Z's new Tidal is also looking to take advantage of exclusivity deals with popular artists. The streaming music service has a big advantage over Apple since its co-owners include Rihanna and Beyonce. Both stars are promoting exclusive tunes for Tidal subscribers. The streamer charges $9.99 a month for a standard subscription, with a special high-fidelity stream offered for $19.99 a month. Singer Alicia Keys is also a part owner in Tidal which she says, "
puts the power back in the artists' hands
."
Where Apple has an advantage is with the large installed base of iPhone, iPad and soon Apple Watch owners who could be called upon by Apple to subscribe to the new Beats Music. Apple is apparently looking to push its revised streaming service at the right time. Streaming music revenue was higher than CD sales for the first time ever this year. By next year, streaming revenue should exceed music downloads, which has been in a steady decline.
There is a possibility that
Apple will introduce the service at WWDC this June
. Android users would be able to subscribe via an app offered by Apple.
source:
Bloomberg
Recommended Stories