YouTube Music Key subscription announced starting at $7.99, included for Music All Access subscribers
19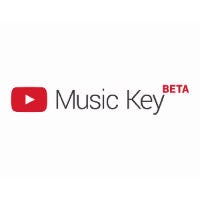 We've known for a while that this was on the way, and it has finally been announced. Not quite released just yet, but announced at the very least. It is the fabled YouTube subscription service called "
Music Key
", which will bring offline music, full albums, and ad-free music playback. The service is starting in beta and will be $7.99 per month for those who subscribe first, and $9.99 once that deal runs out.
There will be an update to the YouTube app sometime in the coming days, which will bring support for Music Key. Right now, the service is an invite-only beta, but will open up eventually. At the most basic level, Music Key will add a new section to YouTube dedicated to music, and organized to help you find the music that you want, be it full albums, artist discographies, covers, mashups, remixes, and more. There will also be playlists based on your history, or trending music, and integration of the new
Songza features
that recently appeared in Google Play Music, allowing you to build playlists based on time, mood, or activity. Best of all, the content can either be streamed, or stored locally for offline playback.
It's unclear how long the $7.99 promotional pricing will last, but those who get in on the beta will get 6 months free to try out the service. The subscription to Music Key will include a subscription to Google Play Music; and, Play Music subscribers will automatically get the YouTube Music Key subscription added as it becomes available.
If you want to sign up for an invite to the Music Key beta, just head to the source.