Apple spanks Facebook and Google for distributing iOS apps outside the App Store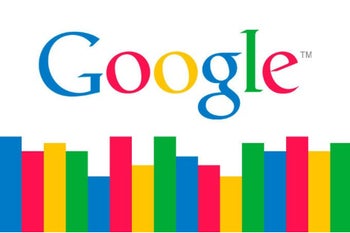 The other day, Apple stopped Facebook's internal iOS apps from running on iOS devices. These include early versions of Facebook, Instagram, Messenger, and other beta apps, along with one used by Facebook employees for transportation. Apple's motive for blocking these apps from working was to punish the company; Facebook used Apple's internal app distribution program to disseminate "Facebook Research." The latter is a VPN app that gives Facebook users $20 a month in exchange for root access to participants' phones.

Today, it turns out that Apple has also blocked Google's internal iOS apps. A person with knowledge of the situation
spoke with The Verge
and told them that beta versions of Google Maps, Hangouts, Gmail, and others could no longer be accessed. Other apps blocked include a transportation app for Google employees called Gbus, and an app for Google's internal cafe.
UPDATE:
Both Facebook and Google have had their certificates returned to them by Apple. In a statement, Facebook wanted to point out that its consumer based apps were never impacted by Apple's actions.
Google is apparently being punished for an app it distributed called Screenwise Meter. This VPN app offers iOS and Android users gift cards in return for giving up certain data. Google has since disabled the app on iOS. Like Facebook did with its "Research" app, the Screenwise Meter app was distributed using Apple's enterprise certificate; the certificate is supposed to be used for employee apps only. Public betas are supposed to be available through Apple's TestFlight platform, and other public iOS apps are only allowed to be distributed by the App Store.
The information that Google was able to obtain from iPhone users through the Screenwise Meter app include "the sites you visit, the apps you use, the television shows that play on your television, information about how you use them, device IP address, and cookies...we learn what times of day you browse the internet or watch TV, how long you stay on websites/apps, what types of websites, apps, and TV programs are popular (or not), and how you interact with media when there is more than one screen vying for your attention." Google says that it uses this information to see how people use their services, and to improve Google apps "like YouTube, Assistant, Android, and Google Play; create better ad experiences, which help us keep Google services free for everyone."
"The Screenwise Meter iOS app should not have operated under Apple's developer enterprise program — this was a mistake, and we apologize. We have disabled this app on iOS devices. This app is completely voluntary and always has been. We've been upfront with users about the way we use their data in this app, we have no access to encrypted data in apps and on devices, and users can opt out of the program at any time."-Google
With Apple blocking Facebook and Google's internal iOS apps, both companies must stop development of their apps for Apple's mobile platform. Of course, if everyone kisses and makes up, that work will be able to resume.