Apple says its plan to manufacture sapphire crystals with GT Advanced was too ambitious
14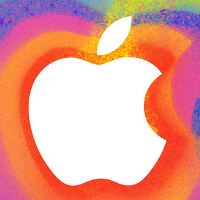 The surprising
bankruptcy filing of GT Advanced
has become the most publicized and dissected bankruptcy in some time. Imagine what the press would have been like had New York City gone bankrupt after President Ford told the Big Apple to "
Drop Dead
". So why did GT Advanced go bankrupt?
Some blame the $139 million payment that Apple held back
because GT failed to hit a specific milestone. The failure of Apple to make that payment led GT Advanced's cash position to fall under a certain level. Apple could then have demanded the repayment of the previous $440 million it lent to GT Advanced. The only way to prevent this was for the latter to file for Chapter 11.
But there might be another reason for the Chapter 11 filing. An Apple spokeswoman said on Thursday that both Apple and GT Advanced were too early with a manufacturing process for the sapphire crystals, that were supposed to be produced at the Mesa facility that both firms had set up. Apple says that it will work with the city of Mesa and Maricopa County to
help find jobs for those laid off by GT Advanced
after the Chapter 11 filing.
"Apple put a lot of effort into an ambitious new sapphire manufacturing process with GTAT which is not ready for production. We're going to continue evaluating GTAT's progress on larger sapphire boule development, as well as consider other options for the facility. We remain committed to the city and we're going to work with Mesa and Maricopa County to help the GT Advanced employees who will be impacted by this find new jobs."-Apple spokeswoman
In the immediate aftermath of the introduction of the
Apple iPhone 6
and
Apple iPhone 6 Plus
, when everyone realized that there was no sapphire glass display on either model,
the original blame was put on the finishers
(Biel and Lens Technologies) for the low yield (25%) that prevented the material from being used on the displays of the two new iPhone models. But as it turns out, that was only part of the story after all.
source:
Recode
via
BGR