727 workers in GT Advanced's Mesa factory get the ol' heave-ho
5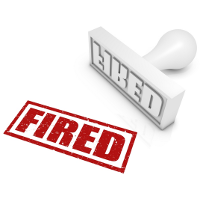 Now that
GT Advanced Technologies has filed Chapter 11
, and plans on making its way through the process of bankruptcy, the company has filed with the Mesa City Council its intentions to fire 727 workers. The surprise bankruptcy filing was made so that Apple could not demand back the $440 million it had already paid the company. The pre-payment was made in the form of a loan to GT Advanced, and was to be used
to convert Apple's facility in Mesa into a factory producing sapphire crystals
. These crystals were supposed to be used to make sapphire screens for the
Apple iPhone 6
and
Apple iPhone 6 Plus
.
GT Advanced failed to reach a certain milestone
which allowed Apple to hold up the last payment of $139 million
. This caused the company to go into default under its contract with Apple, since GT Advanced's cash level fell under an agreed upon floor. This default could have allowed Apple to ask for the immediate repayment of the $440 million it had already laid out. To prevent this from happening, the Chapter 11 filing was made since it gives a company protection from its creditors while it reorganizes.
GT Advanced's VP of human resources Linda Luman, said that the 727 workers to be let go were told of their predicament on Thursday. Layoffs should start this coming Tuesday and should be over by December. Breaking down the layoffs, 524 production line workers, 108 people doing technical jobs, 70 managers, and 25 employees in the administrative level, have already received the bad news. GT plans on closing the Mesa factory.
source:
AZCentral
via
AppleInsider