Apple says Judge Koh's revised damages figure is $85 million off
24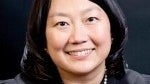 Just as this month started, Apple was hit with some bad news.
Judge Lucy Koh had vacated $450 million of the $1.05 billion
that Apple was awarded by the jury at the conclusion of the epic patent trial between Apple and Samsung. Koh wasn't simply taking money out of Apple's hands, she was merely ordering a second trial todetermine the amount of money
that Apple should have been awarded
for 14 Samsung devices that allegedly infringed on Apple patents.
The reason for the second trial is that the jury had awarded Apple one damage amount per device even though some models were said by the jury to have infringed on more than one patent. The ruling left Apple's award at $598.9 million, plus whatever the new jury rules on the second damages trial, and pre-trial interest. But Apple is claiming that Judge Koh's calculation leaves it
more than $85 million
short.
Apple has filed with the court, seeking reinstatement of $85.3 million. The Cupertino based company claims that the damage award on two phones which were vacated by Koh, should remain as part of the original $1 billion verdict. The two phones are the
Samsung Galaxy S II
and the
Samsung Infuse 4G
. While we have no idea when Judge Koh will get to this filing, the second damages trial will start once Samsung has concluded its appellate proceedings.
source: AllThingsD