Apple rumored to be moving iPhone baseband chip design in-house
9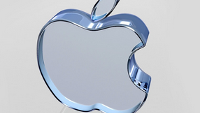 According to industry sources, Apple is putting together an R&D team to develop baseband processors for the Apple iPhone to be released in 2015. Based on Apple's current pattern of releasing a minor "s" update every other year, the new in-house designed processor would debut on the Apple iPhone 6s. Apple will design the chip and will turn to rival Samsung and other global foundries to actually manufacture it. Currently, Apple purchases baseband chips from Qualcomm, which are produced by TSMC.
While there is some speculation that Apple will design a SoC that will include AP and baseband chips, the industry sources say that the odds favor Apple continuing to use discrete baseband chips. If Apple decides to go ahead with the in-house design, the decision will have a financial impact on both Qualcomm and TSMC. The sources say that Qualcomm is the leading player in the $16 to $19 billion global baseband market, with a larger than 50% slice of the pie.
The baseband processor manages all of the radio functions on a handset, like the Apple iPhone. Any function that requires the use of an antenna will go through the processor.
source:
DigiTimes