Apple rumored to be hooking up with Nuance for iOS 5
20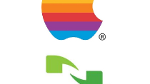 According to a new report by Tech Crunch, Apple has deepened its partnership with voice recognition firm Nuance to bring such functionality to iOS 5. As a result, Apple will not be using competing software from Microsoft in its bid to catch up to the voice recognition functions available on Android handsets.
Last year, Apple purchased Siri, a company that offers a personal assistant application for smartphones which uses Nuance's system to understand what the user is saying. The report from Tech Crunch says that Apple and Nuance have engaged in months of negotiations, described as "tense". The iPhone manufacturer is trying to get Nuance to allow it to use its patented technology away from Siri's software and on Apple's own hardware. The tech giant aims to "build on top of the technology." Most of the available talent in the field work for Nuance or Google which makes it prohibitive for the gang at Cupertino to build its own in-house system.
So why doesn't Apple buy Nuance and scoop up the patents and the talent? Nuance stock has just made a new 52 week high and currently has a $6 billion market cap. Throw in the premium required to guarantee a hassle-free buyout and you are talking about Steve Jobs spending $10 billion which might seem a waste of money considering how well the two companies are currently sharing the sandbox. Down the road, if Apple's stock starts moving higher and Nuance shares slump, it would probably be a good idea for Apple to make the purchase. After all, being the defendant in a number of patent infringement suits, Apple should know the value of a good patent portfolio.
According to the report, an anonymous tipster claims that Apple was pushed hard by Microsoft as the latter firm tried to get its voice recognition software used in iOS 5. The Redmond based firm was shot down as Apple and Nuance started working together. The voice recognition features on iOS 5 are expected to be introduced the first week of June at Apple's World Wide Developer's Conference in San Francisco.
Apple is said to be already using Nuance software at its new North Carolina data center where iTunes and MobileMe features are supported. This allows faster voice recognition for iOS users and prevents third party servers from accessing the data. As far as Siri goes, there is speculation that Apple might rebrand the service sometime in the future.
source:
TechCrunch
Recommended Stories