Apple denies rumor that it will shut Beats Music
5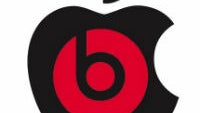 A rumor that Apple had decided to close the Beats Music streaming service, was denied on Monday by the manufacturer. A report published earlier today stated that Apple planned on shutting Beats Music,
even though it paid $3 billion for all of Beats
back in May, including the headphones business. The deal was the largest purchase ever made by Apple. Monday's report indicated that Beats Music engineers were shifted to other projects at Apple, including iTunes.
The Beats Music streaming service
had only 250,000 subscribers as of May
, leading analysts to believe that Apple overpaid for the entire company founded by Jimmy Iovine and Dr. Dre. As it turns out, while Apple has refuted the rumor, it did say that it might make changes to Beats Music over time, including changing the name of the service. It should be noted that the Beats Audio app does not come pre-loaded on either the
Apple iPhone 6
or the
Apple iPhone 6 Plus
, and the streamer was not mentioned during the unveiling of Apple Watch.
So why would Apple spend $3 billion on Beats Audio? The latest talk suggests that Apple wanted Jimmy Iovine and Dr. Dre on their team, and also fancied the headphones business. The most logical thing that Apple could do would be to let iTunes Radio absorb Beats Music. Beats Music CEO Ian Rogers is also in charge of iTunes Radio, a situation that would seemingly call for both services to merge into one. While digital music sales dropped 13.3% in the states last year, streaming revenue rose 32%. This would give Apple the chance to make up for declining music sales over iTunes by promoting its streaming music services, which would be made stronger by combining Beats Music and iTunes Radio.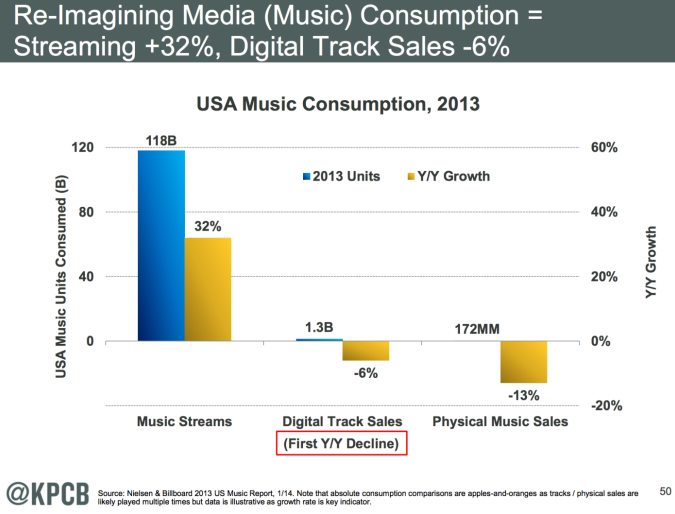 Revenue from streaming music rose 32% in the U.S. last year
source:
TechCrunch
via
Recode