Apple cracking down on apps that record your iPhone's screen
12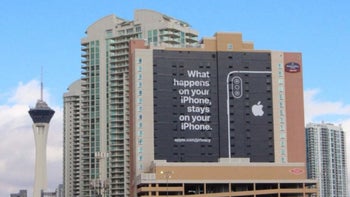 Apple is quite serious about the privacy of iPhone and iPad users and is now warning developers that their apps will be removed from the App Store if they don't eliminate or properly disclose their use of analytics code that enables them to record how a user interacts with their iPhone apps.
In a statement for
TechCrunch
, an Apple spokesperson confirmed the company has already notified developers that don't follow its terms and guidelines. Apple is determined to take immediate action and if these developers don't make the necessary changes their apps will be simply removed from the App Store.
Protecting user privacy is paramount in the Apple ecosystem. Our App Store Review Guidelines require that apps request explicit user consent and provide a clear visual indication when recording, logging, or otherwise making a record of user activity.
Apparently, many app developers are using third-party analytics tools to record how a user interacts with their iPhone apps without their knowledge. One such analytics tool, Glassbox is used by both Android and iOS developers, but Google hasn't yet taken any actions towards banning the screen recording code.
Although sensitive information is supposed to be hidden, personal data like credit card and passport numbers were still visible during screen recording. Apple is quite clear on the matter and absolutely forbids apps to collect data without the user's permission (or knowledge), hence the recent development.