Apple releases iOS 9 with improvements to Siri, extra battery life, new iPad multitasking options and more
35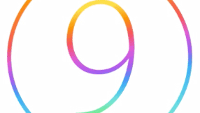 Today, Apple officially released iOS 9, bringing a number of new features to iPhone and iPad users. Thanks to a reduction in the amount of storage needed for the update, the new file weighs in at just 1.3GB compared to the 4.58GB that iOS 8 tipped the scales at. The update allows those rocking the
Apple iPad Air 2
and
Apple iPad Mini 4
to multitask using "
Split View
." This opens two apps on the screen, side-by-side. Other new multitasking options are available to users of the iPad Air 2, the iPad Mini 4,
Apple iPad Air
,
Apple iPad Mini 2
, and
Apple iPad Mini 3
. "
Slide Over
" allows you to open a new app without closing the first one, and
"Picture in Picture"
lets a small video play inside an open app.
Siri becomes more proactive with iOS 9, and works with a new search screen found on the lower left of the home page. There you will see apps and contacts based on your past usage. In addition, a news feed will stream news stories based on your current location. Siri can now use a date mentioned in an email to arrange a new event for the calendar, and proactively notify you of the event. For example, an email containing flight information can turn into a listing on your calendar, and a reminder to head to the airport. All of this will be done without any prompting done by the user, and the timing of the notification will even take into account the traffic around the airport.
The renamed
News
app replaces Newsstand, which was updated to accommodate publishers partnering with Apple. Public transit directions have been added to
Maps
, and Passbook has a new name.
Wallet
will now hold store credits and reward cards for use with Apple Pay. Perhaps the most important feature of iOS 9 is that it will add one extra hour of battery life to an iOS powered device. And there is more good news for power starved iOS users. A Low Power Mode available in iOS 9 will add up to an additional 3 hours of battery life to their device.
The update is available to those with the
Apple iPhone 4s
and up,and the
Apple iPad 2
or later. If you need help downloading and installing iOS 9 on your device, earlier today we posted
an easy to understand guide that will help make the updating process smooth and easy
for you. Check it out!
source:
AppleInsider