Apple releases "How to" video tutorials for the iPad, iPad Pro with iOS 11 installed
3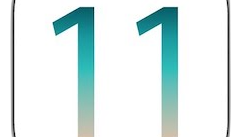 With the release of iOS 11 on Tuesday
, Apple posted three new video tutorials related to the latest build of its mobile OS, and new features now found on the iPad and iPad Pro. The three "How-to" videos show you how to retouch a photo, how to copy and paste across devices, and how to magically convert handwritten notes to type and share them. Some of these tutorials suggest the use of third party paid apps, so be warned.
The first video shows how you can erase someone in a photo with just a few taps on your iPad. You will need to install the Pixelmator app ($4.99) found in the App Store. Open up the Pixelmator app and tap the "+" sign and then on
Photos
. Select the picture you want to edit. Tap the paintbrush icon and then "retouch," and "repair." Use your finger to highlight what you want removed from the photograph, and viola! The image you want removed is now gone.
To become a copying and pasting machine, check out the second video tutorial. It shows you how you can copy and paste across devices. Make sure both Bluetooth and Wi-Fi are enabled on your iPhone and iPad. Open the free Curator app on the iPad you are pasting to. Then, select the image you want to copy from your iPhone, and long press on it. Slide your finger up on the screen, which will reveal options to
Save Image
or
Copy
. Select the latter. Touch the spot on the iPad where you want to paste the photo, hit "land," and you have successfully made a copy of an image and pasted it on to the screen of another device.
The next and last video requires an iPad Pro updated to iOS 11. Why do you need the iPad Pro for this feature? Because you will need to use the Apple Pencil in order to turn your handwritten notes into typed text, which is then shared to others via email. Open the GoodNotes app which you previously installed ($7.99) on your iPad Pro. Open your notebook and click on the lasso tool. With the Apple Pencil, draw a circle around your handwriting. Tap the screen, tap on
convert
, and your handwritten notes are now typed out, easier to read. To pass along your typed notes, tap the share icon in the upper right corner of the screen. Select mail, fill out the recipient's email address, click on send, and your typed note is flying through cyberspace.
Remember, these three features work with the iOS 11 update, so make sure that your Apple devices are running the latest build of Apple's mobile operating system. And to make things easier, we suggest viewing the three tutorials by clicking on the video slideshow below.
source: Apple (
1
), (
2
), (
3
)